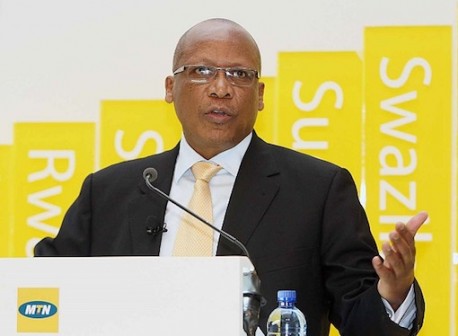 Reuters – South Africa's MTN Group is in talks with Nigerian authorities after the West African country imposed a $5.2 billion fine on the mobile phone company for a failure to cut off users with unregistered SIM cards.
MTN also said it was in discussion with the Johannesburg stock exchange, JSE Ltd, about the timing of the announcement of the fine, which has knocked around 20 percent off the company's stock price.
It would be recalled that Nigeria's Communications Commission, the country's telecommunications regulator, fined MTN Nigeria for failing to disconnect subscribers with unregistered Sim cards bought before January 2012.
From that date anyone buying a SIM card in Nigeria has had to register it under their name by law.
Phone companies were told to register their existing customers' SIM cards, which MTN Nigeria – the biggest telecommunications firm in Nigeria – has failed to do.
The fine is the largest in the history of telecom infringements in Nigeria and may redefine the relationships between telecommunications operators and the regulator.
Nigerians continue to complain about poor services from mobile network operators and blame the regulators for not doing enough to solve the problem.

Load more