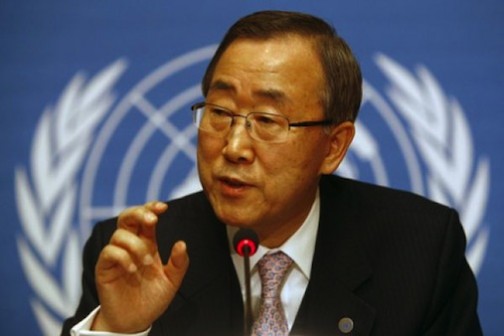 AFP – South Sudan rebels on Thursday released 18 Bangladeshi peacekeepers they had taken captive, but were still holding 12 UN contractors seized along with them on the Nile River.
Around 100 heavily-armed rebels backed by two tanks on Monday detained the crew of a barge carrying fuel for the UN mission, along with the peacekeepers escorting the shipment.
The group were seized north of Malakal, and taken to the town of Kaka, in Upper Nile state.
The United Nations demanded the release of the 12 crew still in captivity, all South Sudanese nationals.
UN spokesman Stephane Dujarric demanded that the contractors be "released immediately, unharmed and unhurt."
The United Nations called on rebel leader Riek Machar to "take his responsibilities" and "uphold his commitment to the United Nations that all be returned safely," said Dujarric.
The spokesman warned that attacks against peacekeepers may be punishable as a war crime.
The 18 Bangladeshi soldiers were flown out of Kaka by UN helicopter to Malakal on Thursday.
"They were threatened directly. Our forces were disarmed and detained," said a UN official, who asked not to be named.
The rebels looted the fuel from the Barge and were holding the contractors in Kaka.
UN officials expressed grave concerns about the crew's fate.
The UN's peacekeeping chief Herve Ladsous called Machar by phone on Thursday to personally appeal for their release.
Some 12,500 peacekeepers have been deployed in South Sudan, which has been wracked by conflict since December 2013.

Load more