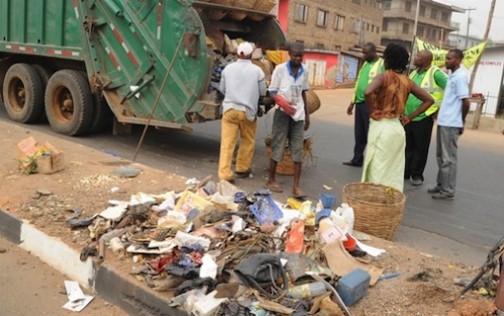 Two Mobile Courts sitting in Benin on Saturday convicted 95 people for various sanitation offences in the state monthly environmental sanitation exercise.
Chief Magistrate Ihenyen Aigbediofe convicted 60 people at Kilometre 6, while Magistrate Osamudiamen Afe, convicted 35 people at Oredo.
While some were convicted for not participating in the exercise, the others were convicted for wandering and obstructing sanitation officials from discharging their duties.
The presiding Magistrates sentenced the accused persons to various terms of imprisonment or an option of fines of between N5,000 and N7,000, respectively.
The Chief Prosecution, Mr Pius Oiwoh, advised the people to always obey sanitation laws to avoid conviction.
Mr Yusuf Osagie, the Chairman of the Edo State Committee on Environment, described cleanliness as next to godliness
Osagie said the punishment would serve as a deterrent to others who deliberately violate sanitation law, adding that the offences contravened the Edo State Sanitation law.
He advised churches to close from their prayer programmes early before the commencement of the exercise.

Load more