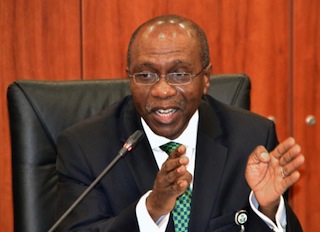 The Biometric Verification Number (BVN) dominated the banking industry last week as customers again went into a last minute rush in efforts to beat the Oct. 30 deadline.
The compulsory registration was extended by three months from June 30, 2015 to Oct. 31 by the Central Bank of Nigeria (CBN), to avail thousands of Nigerians the opportunity to be captured in the exercise.
According to the CBN, from Nov. 1, defaulters who did not register for their BVN would be barred from banking transactions.
The CBN on Friday warned that fraudsters might have begun unfolding scripts to fleece unsuspecting bank customers of their valuables.
The statement, signed by the Director of the Communications Department, CBN, Alhaji Ibrahim Mu'azu, said messages intended to lure bank account holders to reveal their personal details with which the fraudsters could be able to defraud them.
"The public is therefore warned that neither the Central Bank of Nigeria and deposit money banks nor their employees or agents would ever call bank customers or send e-mail/text messages requesting for passwords, card details or personal identification numbers (PINs).
The Governor of CBN, Mr Godwin Emefiele, also during the week, maintained that there was no plan for a further devaluation of the naira.
Emefiele stated that the utmost concern of the apex bank was how to enhance and deepen the foreign exchange market, through improved supply of foreign exchange to the market.
He said: "There has been a lot of talk on whether or not we want to depreciate our currency again. The truth is that we had adjusted the currency by depreciating it from N155 to N197 in February this year.
"There is no intention to depreciate or adjust the currency any longer."
The World Bank on Oct. 26, ranked Nigeria at the 169th position out of 189 countries in its latest report on ease of doing business globally.
This is contained in a statement made available to newsmen by the Head of Communications, World Bank Nigeria, Mr Obadiah Tohomdet, in Abuja.
According to the statement, the report takes into consideration the ease of obtaining construction permits, getting electricity, enforcing contracts, registering property and trading across borders among other parameters.

Load more