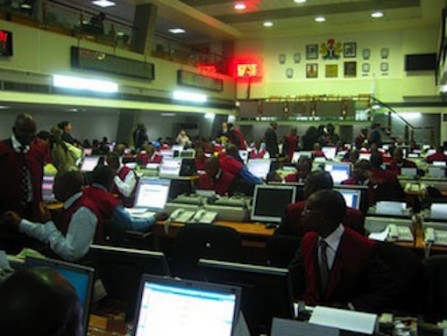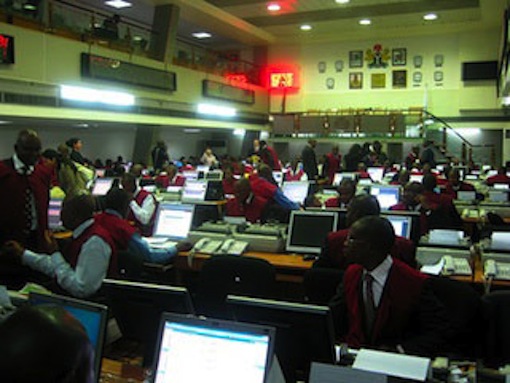 The Nigerian Stock Exchange (NSE), said that foreign investors withdrew the sum of N40.07 billion from the equities market in the month of September.
This is contained in a domestic and foreign portfolio participation in equity trading for September 2015 posted on NSE web site on Monday.
The report stated that total foreign outflow for September stood at N40.07 billion, compared to N48.07 billion recorded in August.
The exchange stated that total foreign in flow during the review period stood at N29.26 billion as against N33.06 billion in August.
It added that foreign portfolio investment transactions at the nation's bourse in September reduced to N69.33 billion from N81.13 billion in August, recording a decrease of 14.54 per cent.
According to the report, total domestic transactions stood at N60.59 billion in contrast with N64.56 billion in August.
It added that total transactions in September dropped to N129.92 billion as against N145.69 billion achieved in the preceding month.
The statistics showed that foreign portfolio investors' inflows accounted for 22.52 per cent of total transactions.
It stated that foreign portfolio investors' out flows accounted for 30.84 per cent of the total transactions in September.
Commenting on the issue, Mr Okechukwu Unegbu, the former President, Chartered Institute of Bankers of Nigeria, told the News Agency of Nigeria (NAN) that the exchange must map out strategies aimed at sustaining local investors' confidence in the market.
Unegbu said that market regulators must reduce their emphasis on foreign investors and concentrate on local investors' who investment for long-term purpose.
He said that uncertainties in the economy made it imperative for NSE to look inwards, noting that foreign investors could exit at the market at any given time.

Load more