Taiwo Adelu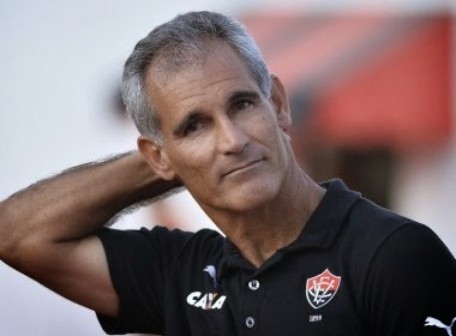 Coach of Brazil U-17 side, Carlos Amadeu has described his players' outing in the ongoing FIFA U-17 World Cup Chile 2015 as a good learning platform that will benefit their football career.
The Brazilian lads were bundled out of the World Cup by the defending champions Nigeria's Golden Eaglets in a one-sided victory that saw the Eaglets scoring three winning goals in the first thirty minutes of the quarter final played on Sunday.
"We knew it was important for us to make the most of our opportunities, especially if we dominated the game at some point, but we didn't, " FIFA. com quoted Amadeu to have said after the crucial encounter.
"Their (Nigeria) goals were scored in only five minutes because of specific chances, not because we were not balanced. We would like to have put Nigeria behind on the scoreboard, but we failed to score. For these kids, everything that has happened here is part of their learning process," the coach said.
His Nigerian counterpart, Emmanuel Amuneke, was full of praises for his boys winning the match with clear margin.
"It is not like we scored three goals and that was it. Before that our side had 15 very good minutes, when they moved the ball around as we knew they could. You have to give credit to my kids, who were tranquil and kept their cool to deal with the Brazil pressure and then scored at the right time.
"For them, to beat Brazil is a big confidence boost. We still have a long way to the title, though," Amuneke said.

Load more