Henry Ojelu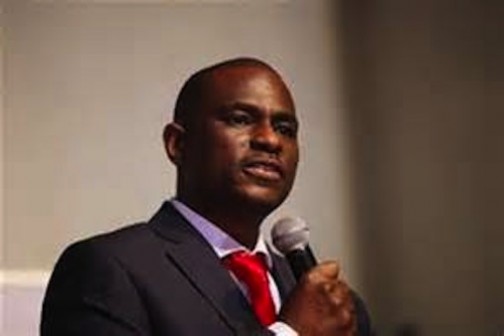 Telecommunications services provider, Airtel Nigeria, has been honoured with a Merit Award by the Association of Telecoms Companies of Nigeria (ATCON), as the body recently marked its 21st anniversary with a colourful event in Lagos.
The National President of ATCON, Engineer Lanre Ajayi, noted that Airtel Nigeria deservedly earned the Merit Award because of its pioneering investment in the Nigeria's mobile telecommunications industry.
Sokoto State Governor and former Speaker of the House of Representatives, Aminu Tambuwal presented the award to the Managing Director and Chief Executive Officer, Airtel Nigeria, Mr. Segun Ogunsanya who was represented by the company's Director of Corporate Communications & CSR, Emeka Oparah.
While speaking on the ATCON Merit Award, Mr, Ogunsanya dedicated the award to staff and customers of the company, noting that it served as an impetus for Airtel to continuously contribute towards building a robust telecommunication industry in Nigeria with its array of innovative solutions.
Mr. Ogunsanya and many other distinguished Nigerians who had served as Minister of Communications were also appointed by ATCON into the Telecoms Advisory Council. ATCON also used the occasion to unveil it code of ethics.
The Airtel team at the event led by Emeka Oparah comprised Director, Regulatory Affairs, Justin Damsa and Digital & Public Relations Manager, Erhumu Bayagbon.
Other telecommunication firms, internet service providers and notable personalities such as ex-Nigerian President, Chief Olusegun Obasanjo; former Board Chairman, Airtel Nigeria, Oba Otudeko; ex-Executive Vice Chairman, Nigerian Communications Commission (NCC), Dr. Earnest Ndukwe and other dignitaries were also bestowed with ATCON Merit Awards.
Formally inaugurated on December 10, 1993 with the aim of bringing all companies in the telecoms industry and auxiliary services together for the purposes of sharing industry information, networking, associating and enhancing the relevance of the telecommunications industry, ATCON is a professional, non-profit, non-political umbrella organisation of indigenous and multinational telecommunications companies operating in Nigeria