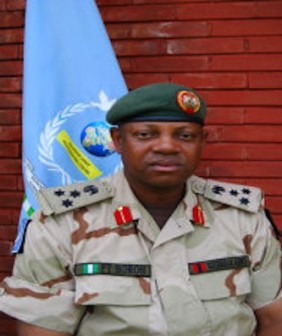 Brig.-Gen. Paul Boroh (rtd.), Coordinator, Presidential Amnesty Programme (PAP), on Tuesday said the organisation was collaborating with Niger Delta agencies and multinational companies to get ex-agitators fully employed.
Boroh told NAN in Abuja that government agencies would ensure that ex-agitators who were empowered were gainfully employed.
"Getting them employed is the present challenge; we have tried to collaborate with our business development partners like the multinationals companies based in Niger Delta areas.
"We have also met with the Niger Delta Development Commission (NDDC), the Niger Delta Ministry, the local government board, multinational companies, interest groups and the international community.
"They also have interest in the development of the Niger Delta, so I am discussing with them to ensure that our delegates who have been empowered are also employed by them and they have given assurances," he said.
Speaking on the outstanding allowances, Boroh said they had settled all outstanding indebtedness to those in onshore and offshore.
"I am proud to say that we have settled all debts owed the beneficiaries of the programme; both those in onshore and offshore, they are fully paid," Boroh said.

Load more