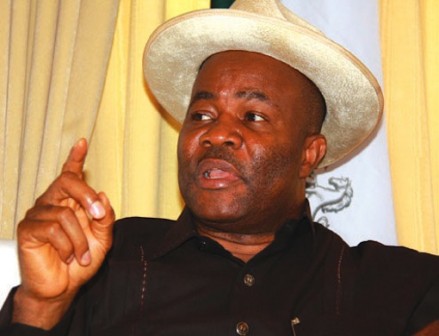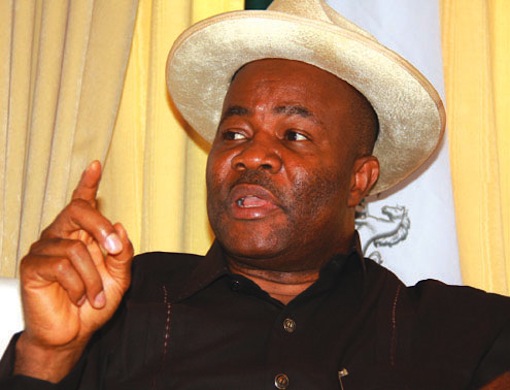 The People's Democratic Party (PDP) Senators rejected Thursday's votes and proceedings held for the confirmation of former Governor Rotimi Ameachi and 17 others.
NAN reports that although the Senate adopted the votes and proceedings, the PDP senators were firm in their dissent.
When the President of the senate posed the question for the adoption of the proceedings, the APC senators answered in the affirmative while the PDP senators chorused a loud `nay'.
However, Senate President Bukola Saraki went ahead to hit the gavel in favour of the affirmative and as such, validated the votes and proceedings of the senate for that day.
NAN recalls that the plenary was dedicated to confirmation of the appointment of former Rivers State Gov. Rotimi Amaechi and 17 other ministerial nominees
The PDP senators, led by the Minority Leader, Godswill Akpabio had vehemently moved to reject the confirmation of the former governor.
They had insisted that a committee report on the alleged corruption petition against Amaechi be considered by the Senate to determine whether or not to confirm him.
While the APC Senators rejected the recommendation of the committee that the nominee's screening should not be entertained due to a pending court case, the PDP senators supported the recommendation.
The disagreement resulted to a `walkout' by the PDP senators, while the Senate, with only the APC senators present, went ahead to confirm the appointment of the nominee and 17 others.
Meanwhile, the Senate also considered the request of President Muhammadu Buhari for a 200-million-dollar World Bank loan for Lagos State.
The loan is the second tranche of a Development Policy Operation (DPO) loan offered by the World Bank to the Lagos State Government.
The President of the Senate referred the request to the Ad hoc Committee on Local and Foreign Debts, charging it to report back to the Senate in two weeks.
NAN reports that Edo State had also requested for a similar loan of 70 million dollars as the second tranche of the same Development Policy Operation of the World Bank.
Meanwhile, three bills passed first reading in the red chambers.
The bills are: Control of Delegated Legislation Bill 2015, sponsored by Sen. Biodun Olujimi (Ekiti South) and National Youth Development Agency Bill 2015 by Sen. Tijjani Kaura (APC Zamfara North).
The third bill to pass first reading is the Counterfeit and Fake Drugs and Unwholesome Processed Foods (Miscellaneous Provision and Amendment) Bill 2015 also sponsored by Sen. Olujimi.
Senate thereafter, adjourned plenary to Wednesday.