Abiodun Onafuye/Abeokuta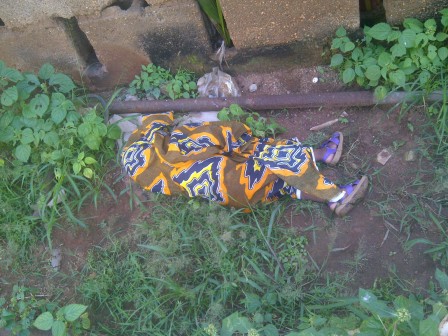 A baby fell into a well and died instantly on Wednesday in Abeokuta, the Ogun State capital.
The incident, which occurred at the popular Kampala market located at Asero area of Abeokuta around 4:00 pm, threw the area into mourning.
An eyewitness informed our correspondent that the little boy, simply identified as Ife, a one year and three months old baby died a few minutes after his mother fed her.
The parent of the deceased, Ope and Folake were shocked seeing their only son's lifeless body on the ground.
According to the eyewitness, "the mother of the boy, Folake, who is in her late 30s is a fashion designer, whose shop is located within the market. While we were in our shops, we just heard a noise that someone is looking for his son and we all came out, only to see that it was Ife that was being looked for.
"We traced him to the side of the well within the market where everybody  fetches water for our domestic use. Even the adire (local fabric) traders make use of the water to wash their cloth.
"The remains of the young boy was found in the well and it was so sad. We had to put a call across to his father, who rushed down to meet us here."
Shop owners within the market had to hurriedly close down as they were all seen calling their children and holding them tight to their sides.
According to the father of the boy, the news of the death of his son was still a great shock to him, saying he had just called his wife a few minutes earlier to ask about the welfare of the young Ife.
"I can't still believe that Ife has died. I called my wife around 3:30pm to ask about my son and her own business and she told me that my son was sleeping then.
" Not quiet 30 minutes later, I received a call that the same boy that was sleeping about few minutes ago had died. Don't you see that it was a great shock?" he asked.
The remains of the boy was later brought out from the well and wrapped with a cloth taken away from his mother's shop.