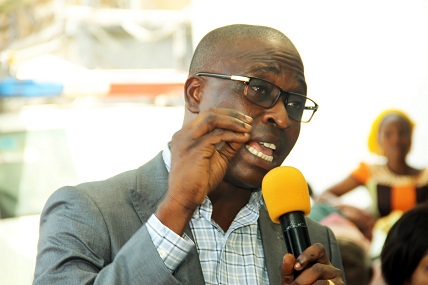 Market men and women in Lagos have been advised to conduct themselves in a civil manner and to avoid any uncourteous actions while transacting their businesses with market users and other Lagosians.
Speaking during the first stakeholders meeting with the leadership and members of Lagos Markets, Honourable Kehinde Joseph, Special Adviser to Governor Akinwunmi Ambode on Civic Engagement, said the current administration in Lagos needs the maximum cooperation of the traders to achieve its goals and objectives.
"I want to use this opportunity of our first meeting after swearing-in to thank you for voting in our party, the All Progressives Congress, APC both at the federal and state level. Without you, it would have been impossible. Thank you!" Hon. Joseph told the large gathering.
"Moving Lagos to the next level is of paramount importance to Governor Ambode, and we need your support in achieving this."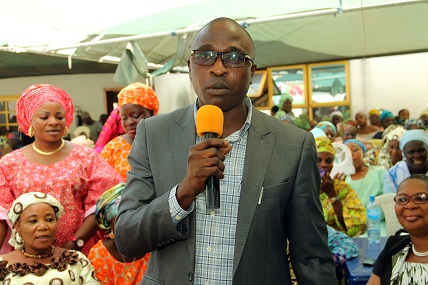 "We are not criminals, enough with outsiders describing Lagos as a city where people are easily swindled, we would work together to change that narrative."
"Stop urinating and defecating in public, all markets have public toilets, more will be built. Teach your children to behave in acceptable behaviour always."
In closing, he advise the market men and women to approach his office with any complaints they may have, promising they will be attended to fairly.
Responding to the comments, Iyaloja-General of Nigeria, Mrs. Folashade Tinubu Ojo promised that the market men and women will work with governor Ambode to move Lagos forward.
Speaking earlier, the Commissioner for Environment, Hon. Samuel Adejare admonished the market men and women to own their environment and make it clean at all time. He also reiterated government's zero tolerance for street trading.
Also in attendance were Mr. Babatunde Hunpe, Special Adviser to Governor Ambode of Environment, Mrs Adebunmi Adekanye, Permanent Secretary, Office of Civic Engagement, Adesina Onisarotu, Permanent Secretary, Ministry of Environment among others.