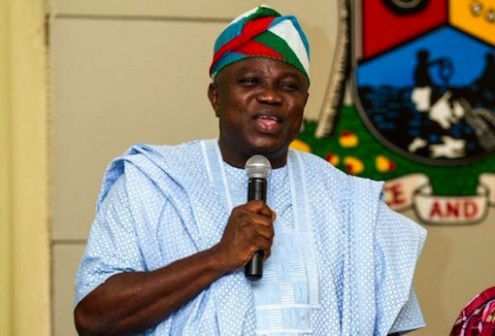 Nigeria hopes the first phase of a light railway aimed at easing traffic jams in the commercial hub Lagos will be ready within 13 months, and is inviting bidders for an expansion, Lagos State Governor Akinwunmi Ambode said on Thursday.
China's state-owned China Civil Engineering Construction Corp (CCECC) began work on the $2.5 billion scheme in 2010, hoping to open the line in 2011, but the project has suffered delays that are typical in a country plagued by graft and mismanagement.
The railway is part of efforts to ease traffic congestion in the port city, where some of the 21 million residents get up as early as 4:30 a.m. to make it into their offices by 9:30.
In particular, it can take as much as four hours to cross the single bridge to the Victoria Island business district in the morning, though the island will not be served directly by the new line.
Asked about a start date for the line, Ambode told Reuters: "By December 2016, that should be delivered."
He said a tender for an expansion had been opened, and that a total of six lines were planned, to connect northern and southern Lagos.
Ambode also said Wal-Mart Stores Inc, the world's biggest retailer, which has said it is committed to Africa, had held talks with officials in July about the possibility of opening stores in Lagos.
Nigeria has the continent's biggest economy and Lagos alone has a bigger GDP than Ghana or Kenya.
"They are looking at it, exploring it. But there is nothing definitive yet," he said. "They intend to come back."
Wal-Mart officials were not immediately available for comment. Five years ago, Wal-Mart spent $2.4 billion on a stake in South Africa's Massmart.