Taiwo Adelu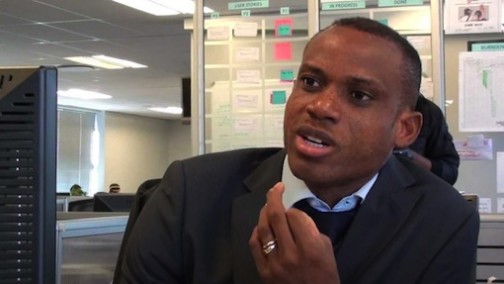 The fortune of Nigeria on the monthly Coca-Cola FIFA World Rankings witnessed a further downward trend as the Super Eagles did not only lose seven places, but failed to make Top 10 on the African continent.
Nigeria, who were on number 52 in October, fell to 59 in the latest ranking made public by FIFA on Thursday. While the likes of Cape Verde climbed nine places, from 41 in October to 32 in November and DR Congo climbed five places, from 60 in October to 55 in November, star studded Nigerian team failed to make positive impact on the world ranking.
Ivory Coast dethroned Algeria from their number one spot in Africa as the North African team lost seven places in the latest ranking. Algeria were on number 19 last month, but dropped to 26 this month, while the Ivorians are 22 in the latest ranking.
Ghana's Black Stars are third in Africa with their number 30 on the ranking with Cape Verde (32), Senegal (39), Tunisia (41), Cameroon (51), Congo (52), Guinea (53), DR Congo (55) completing Africa's Top 10 in that order.
Egypt (57) and Nigeria are on numbers 11th and 12th respectively.
Meanwhile, Belgium top the FIFA/Coca-Cola World Ranking for the first time in history. FIFA.com says Les Diables Rouges (The Red Devils) have jumped two places on the November edition to replace previous leaders Argentina (3rd, down 2) and world champions Germany (2nd, unchanged).
The biggest climbers in the top ten are Chile (5th, up 4), while England (9th, up 1) and Austria (10th, up 1) have each made slight progress. This is the first time that Belgium, Chile and Austria have ever reached such heights on the global ladder.
Six teams have leapt by ten places or more in the top 50 this month, namely Turkey (18th, up 19), Bosnia and Herzegovina (20th, up 10), Ecuador (21st, up 10), Republic of Ireland (42nd, up 12), Paraguay (47th, up 14), and Serbia (49th, up 14). Four teams have improved their ranking by over 30 places: Chad (136th, up 39), Cyprus (76th, up
38), Sao Tome e Principe (157th, up 36) and Turkmenistan (121st, up 34).
The composition of the top 50 for November 2015 shows little change, with the AFC gaining two teams through Korea Republic (48th, up 5) and Japan (50th, up 5) and Africa losing two, Cameroon and Congo each having dropped three places to 51st and 52nd respectively. The other confederations have the same number of teams as last month, with the regional composition of the top 50 now looking as follows: UEFA: 31; CONMEBOL: 7; CAF: 6; CONCACAF: 3; AFC: 3; OFC: 0.
The last FIFA/Coca-Cola World Ranking of 2015 will be published on 3 December and could see Belgium take the 'Team of the Year' title, should they retain its top spot. The 'Mover of the Year' will be awarded to the team which has gained the most points in 2015. Current contenders for this are Turkey (up 430 points), Chile (up 331 points), Wales (up 330 points) and Austria (up 319 points). However,
with various matches and qualifiers due to take place over the coming weeks, the positions are still all to play for.
A total of 172 international 'A' matches have been taken into account in the November edition of the FIFA/Coca-Cola World Ranking, bringing the total number of matches evaluated so far this year to 840. Qualifiers for UEFA EURO 2016 (50 matches) and the 2018 FIFA World Cup Russia (66 matches) played a significant role in some of the major changes to this month's installment.