Funsho Arogundade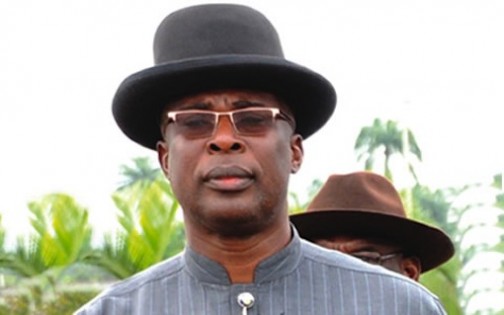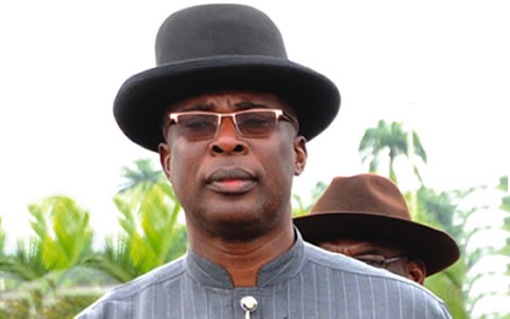 The former Bayelsa State governor and All Progressives Congress, APC candidate in the forthcoming December gubernatorial election in the state, Timipre Sylvia has said the humongous variation of N5 billion demanded by the firm handling the controversial Yenagoa 18-storey five-star hotel project made him abandoned the project.
Silva disclosed this on Thursday during an interview on AIT's Focus Nigeria programme, in response to allegations swirling around that he left many projects abandoned, especially the hotel project, while he held sway as governor between 2007 and 2011 in the oil-rich state.
The former governor said he inherited the hotel project started by late Diepreye Alamieyesiegha administration and abandoned by the succeeding Goodluck Jonathan as governor, who only erected two floors before he was elevated as vice-president.
He claimed that he had already paid out to the contractor, Gitto Construction, N6 billion out of initial N8 billion agreed as the total cost of the hotel project but put a stop to the whole idea when the contractor demanded another huge variation.
"That five-Star hotel project was at second floor when I came in as governor in 2007. It was a project started and abandoned by former governor, late Diepreye Alamieyesiegha. I came in and took that project from second to eighteenth floor. Now, the project was initially awarded for N8billion and I had already paid the contractor N6 billion at a point. Then the contractor came to me to ask for a variation of N5 billion because the external works were not included in the initial contract they signed," Silva disclosed.
According to the former governor, he couldn't justify any reason why an initial hotel project contract would not included external works.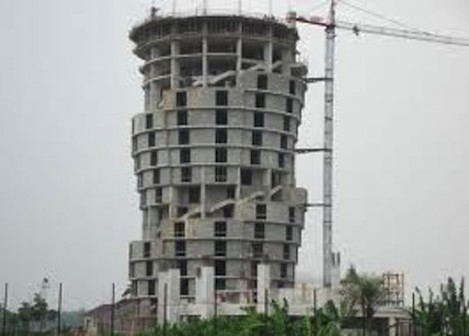 "I told the contractor it will be too expensive a project because if we add N5billion variation to an already expensive project of N8billion initial contract value, that will amounted to N13billion and we haven't included the furnishing of the hotel yet. And an 18-storey five-star hotel is not going to be easy to furnish. So by the time we put all these things together, it would probably have cost us about N20billion to build one hotel in Bayelsa. I thought it was really not a viable project and that's why I withdrew from that project," he said.
Sylva noted that there are a lot of contradictions in Bayelsa State that he really can't understand or come to terms with. He said the former president Goodluck Jonathan claimed it was because he didn't finish that project one of the reasons he moved against him (Sylva) from returning for a second term in 2011. The APC candidate revealed that he is fully aware of Jonathan's commitment to Gitto, the contractor, which he wouldn't want to delve into now.
The spiral-shaped 18-storey hotel has been dubbed "Tower Hotel of Controversies". Gitto Construction, had abandoned the site before Sylva administration left office. It was at a time taken over by weeds and rodents until the incumbent government executed some palliative work at the site.
But Sylva said he has been watching from a very safe distance to see when Gov. Seriake Dickson was going to finish that project.
"At least, I took it from second floor to the 18th floor and as we speak, its still at 18th floor just the state I left it. And now he's saying he wants to turn my "Transparency Building" to a hotel instead of finishing the five-star hotel," Sylvia stated.
He said while during his tenure he received lesser allocations compared to Dickson's, he still had many of his projects dotted everywhere in Bayelsa.
Sylvia accused Dickson of laying claims to projects started by him and other bodies including NDDC and Shell, while his (Dickson) signature project, the multi-billion naira fly-over in Yenagoa, was a grandiose project that will not benefit the people.
He pointed out that the yet to be completed fly-over was not neccesary as it was built in an area where there was no traffic gridlock and leads to a less busy Oxbow lake.
Speaking on his trial by the Economic and Financial Crime Commission, EFCC and the moral burden of standing for an election without clearing his name, Sylvia claimed he remains innocent as he has not been proven guilty by any court.
He said he was a victim of conspiracy led by the former president Jonathan and some people who were hell bent on discredited him.