Funsho Arogundade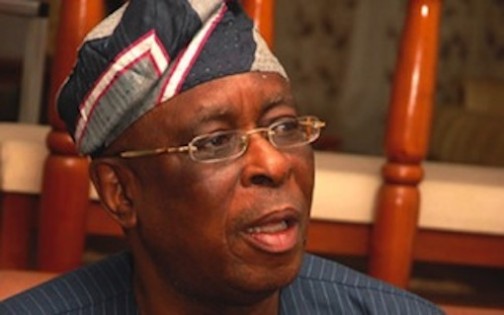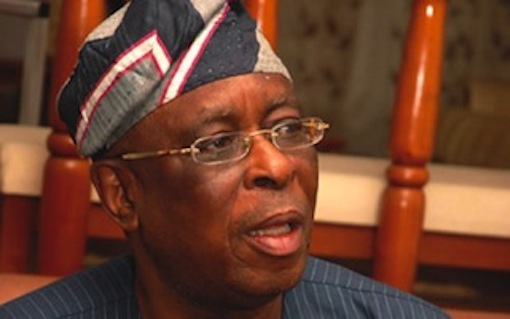 Aremo Olusegun Osoba, former Ogun State governor has advised the leaders of Afenifere, Yoruba socio-cultural group to codify its operations and jettison the old analogue style it has since adopt over the years.
Osoba, while making the plea in an interview published by The Guardian newspaper on Friday, said the organisation cannot continue to live in the past and think it would be possible to use the old analogue style to lead young and exposed people, who are now operating in the Internet age.
"We need to codified Afenifere, restructure the organisation in such a way that emergence of leadership would be easy for us and we should now look for a way of detaching the organisation from partisan politics and from promoting a particular political party or individual," Osoba said.
The former governor noted that in spite of Afenifere having in its fold several eminent lawyers, but up till date, the organisation has no constitution to guide its operations.
"Even in Heaven, there are rules and regulations. As I talk to you Afenifere have no codified rules and regulations. The organisation did not have a secretariat. It is true that Ibadan is the political capital of the Yoruba nation but why is it that we don't have a secretariat, even in Ibadan? The organisation has been personified over the years and whoever is the leader turns his house into its headquarters," he stated.
Osoba added that the mistake over the years is not to have confined the organisation to its socio-cultural arm of the progressive ideology of the Yoruba people.
He however stated that there is the need to restructure Afenifere with the aim of taking it back to its original purpose, which is the progressives wing of the Yoruba and fashion it along the line of Chief Obafemi Awolowo's progressive ideology and school of politics.
"We should not allow the organisation be involve in the mudslinging crisis of politics such that happened in the 2015 tsunami, I mean in the last general elections. This is one of the things we must all rise up to prevent henceforth," Osoba said.
Speaking on the recent resignation of Pa Reuben Fasoranti, the seasoned journalist turned politician canvassed for a united front for the Yoruba and called on all elders of the Yoruba nation to come together to save the organisation.
"As a matter of fact, Pa Fasoranti's action has thrown up some cogent issues of concern, which we must all ruminate on. It is the duty of people in my generation not to allow these elders to travel to their grave in serious frustration and heart breaking feelings. I will appeal that we should all rally round them to address the situation confronting the Yoruba," he pleaded.