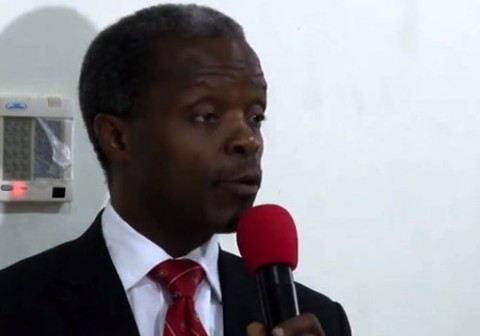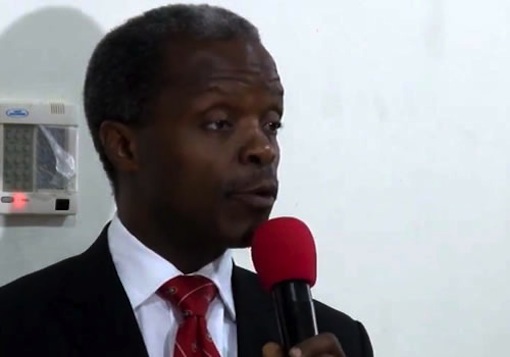 The Nigerian government is proposing a budget of 7 to 8 trillion naira for 2016, up from 4.4 trillion this year, a document from the office of Vice President Yemi Osinbajo seen by Reuters showed on Friday.
Nigeria, which has Africa's biggest economy and is the continent's top oil producer, faces its worst economic crisis in years brought on by the sharp fall in crude prices. It relies on oil exports for 70 percent of government revenue.
The document, used as the basis for a presentation by Osinbajo to the cabinet during a two-day retreat, proposed capital expenditure of 2 trillion naira next year, up from 1.3 trillion naira in 2015, but did not say how it would be funded.
President Muhammadu Buhari, who shortly after taking office in May said that treasury coffers were "virtually empty" , opted to take ministers on the retreat on Thursday, prolonging the wait for portfolios to be assigned.
Many investors have grown concerned at the lengthy process of appointing cabinet jobs in the five months since Buhari was inaugurated. Critics have said the absence of a finance minister created a policy vacuum that exacerbated the economy's problems.
The document presented to them, bearing the title "The Economy – Where We Are Today", laid out the extent to which the country has been hit by plunging oil prices, stating that in May foreign reserves hit a 10-year low of 29.6 billion naira.
A page headed "How can we get out of a possible recession?" outlined the need for a "massive infrastructure building" programme for roads, rail and power, along with "expansionist" fiscal and monetary policies.
The presentation by Osinbajo, who has been asked to oversee economic policy by Buhari, stated that this would be paid for by a 25 billion naira infrastructure fund and a 2.5 trillion naira "special intervention fund". But it gave no details of where this money would come from.
A draft report outlining the long-term strategy of OPEC predicts that oil will remain under pressure in the next few years, suggesting that the challenges faced by Nigeria may prove difficult to overcome for a nation so reliant on crude exports.
Nigeria's 170 million inhabitants experience severe electricity shortages that have crippled economic growth, something Osinbajo's document identified as a key challenge.
"Fixing the transitional electricity market is currently the most important priority area," it stated.
"This administration will have a strong focus on solar energy most especially for the provision of power for social services like health and education," it said. A partnership agreement had been signed with the British government to "assist with driving the Nigerian solar revolution".
Agriculture, mining and manufacturing were listed as key areas to develop in order to diversify the economy. "Collaboration with China Exim bank to develop 40 rice milling plants" was among the specific plans highlighted.