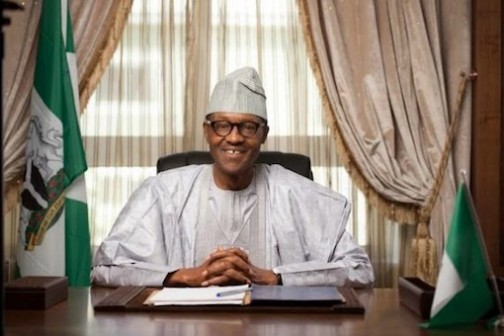 The Nigeria Football Federation (NFF) has urged the Golden Eaglets to create record for themselves and Nigeria by winning U-17 World Cup title for the fifth time.
General-Secretary of NFF, Mohammed Sanusi, gave the charge in an interview with NAN in Abuja.
Sanusi said that victory by the Eaglets in Sunday's final of the tournament in Chile would also be a record for President Muhammadu Buhari.
According to him, Buhari will make history by receiving the trophy as a civilian president, 30 years after he received it as a military head of state, when the Eaglets won the maiden edition of the tournament in 1985 in China.
The young Nigerians on Thursday set up an all-African final with Mali after defeating Mexico 4-2 in one of the semi-final encounters.
Sanusi said that the football house was optimistic that the Eaglets would do the country and the president proud. "By the grace of God, history will repeat itself.
"President Buhari received the trophy from the Golden Eaglets when he was a military head of state in 1985.
"Now that he is a civilian president, I hope that the team will give him the trophy again," he said.
The NFF scribe said that the Eaglets had everything going for them in the tournament, especially now that it would play an African opponent in the final.
He allayed the fear being expressed by some Nigerians that Mali stood a better chance to win the trophy having won the 2015 Africa U-17 championship in Niger Republic, early in the year.
He said, "Golden Eaglets are not afraid of opposition; the Eaglets have respect for every team but do not fear them because we know that football is about eleven players on each side.
"However, you need to respect your opponent for you also to be respected but that does not mean that you will over respect them in the field of play.
"I knew how good this team is after it participated in a four-nation tournament in Korea.
"The team defeated Brazil and Argentina at that tournament; it was a morale booster for us and that was why the inferiority complex in some of our players disappeared.
"There is no under-dog in football; if you think you can overrun an opponent easily, then, you might be in for a shocker".
Sanusi urged Nigerians to continue to pray for the team to enable it complete its assignment by winning the trophy.