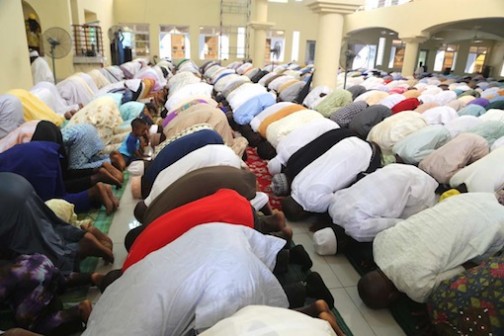 The Lagos State Commissioner for Home Affairs, Dr. AbdulHakeem AbdulLateef has called for the establishment of religious volunteer scheme and creation of databank for churches and mosques in Lagos as part of new initiative by the present administration to ensure adequate security in places of worship.
The Commissioner made the call while speaking at a stakeholders' meeting held in his office with the representatives of the Muslim Community and Christian Associations on how to enhance security in places of worship as well as foster better relationship between religious organisations and the State Government.
He emphasized the need for religious organisations to establish religious volunteer scheme members in every community that will serve as first emergency responders during disasters in order to complement the efforts of existing state agencies.
He also implored them to set new standard for the establishment and operations of Churches and Mosques by creating a web portal to ensure easy collation of data of all existing places of worship towards ensuring adequate security.
The Commissioner stated that the initiative, "if implemented, will help to provide a more cordial platform for peaceful coexistence among people of different faith and serve as a platform where government can easily reach people in different communities with its policies, plans and activities."
Responding, Professor Gbadamosi, President Muslim Community of Lagos State and Apostle Alexander Bamgbola, Chairman, Christian Association of Nigeria (Lagos State Chapter) pledged their support and cooperation for the initiative of the State Government.