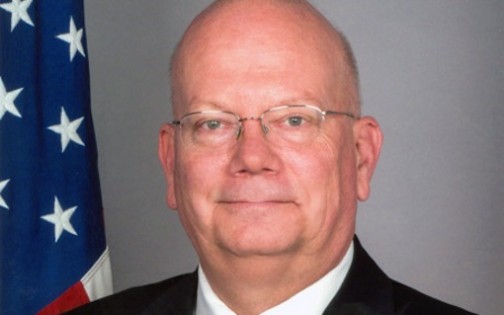 The U.S. Ambassador to Nigeria, Mr James Entwistle on Monday called for open and unfettered access to information to promote democracy and accountability in governance in Nigeria.
Entwistle made the call at the opening of a two-day workshop for government spokespersons organised by the U.S. Embassy in Abuja.
The envoy, who reiterated the support of the U.S. to grow Nigeria's democracy, noted that the importance of access to information could not be undermined.
He said that President Muhammadu Buhari had requested for assistance in the training of spokespersons at both the federal and state levels to ensure effective press office operations.
According to him, particular emphasis will be placed on countering radical narratives and helping to create a strong network of colleagues throughout the Government of Nigeria.
He said that effective government press operations were critical to communicating clear and timely information to the public.
"Your ability to deliver President Buhari's messages about counter-terrorism, ending corruption, and furthering economic development are important to the future of Nigeria.
"Your work carries a tremendous amount of responsibility. It will shape public knowledge and perceptions of the government.
"Doing this job effectively in a fast-paced technology-driven world requires cutting edge skills," he said.
Earlier, the Permanent Secretary, Ministry of Information, Dr Folasade Yemi-Esan called on journalists to show understanding and be patient in the course of doing their job.
"I think the cooperation should be both with the spokespersons; they should try as much as possible to give the information they have.
"And the journalists also should be patient enough to wait to get the information that is given. The problem most of the time is that you wait for credible information.
"It is not information that is out there that is credible and most of the time if you are not careful or patient, you would run along with information that is not credible.
"So am still saying that it is important for journalists to be patient to get the credible and accurate information from the spokespersons," she said. (NAN)
IAA/EEE/AEA