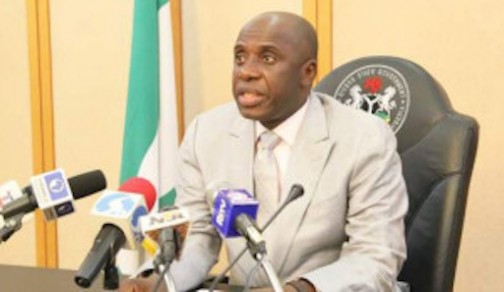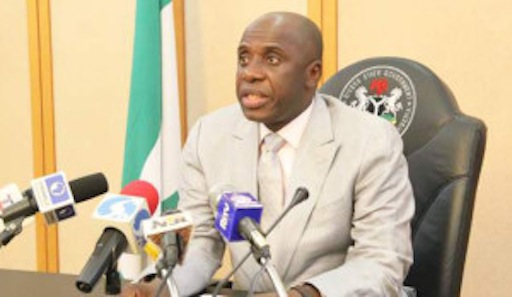 The newly sworn-in ministers have been gearing up for work in different ways. While new Minister of Finance, Mrs Kemi Adeosun, on Wednesday formally assumed duty at the headquarters of the Ministry of Finance in Abuja, former Rivers governor, Rotimi Amaechi, took a casual leave as Minister of Transportation.
Adeosun, who arrived Finance ministry at about 3:30 p.m., was received by directors and other top officials in the ministry.
The minister immediately went into a closed-door meeting with directors.
Shortly after the meeting, the minister received the handing over note from the Director, International Economic Relations Department, Haruna Mohammed, at about 4:45 p.m.
Addressing newsmen after receiving the hand over note, the minister said that she would work with everyone to ensure that the promises made by President Muhammadu Buhari to Nigerians were achieved.
"Thank you for welcoming me and I appreciate it. I look forward to working with you and getting to know all of you and I am sure that over the next few months, we are going to be working closely together."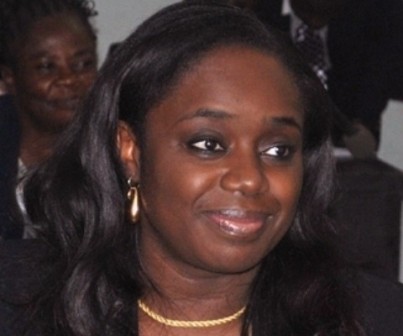 But for Amaechi he said work will begin on 17 November, with a meeting with top officials of the ministry.
He is taking the leave of absence because the permanent secretary of the ministry, Sabiu Zakari, newly appointed by President Buhari would have resumed then.
The minister added that his meeting with the Permanent Secretary and the Directors on November 17 would begin by looking at the budget and its level of implementation.
According to him, the meeting is necessary to chart a new course toward completing all ongoing projects, especially the rail and extending it to different part of the country.
He has pledged to complete all ongoing rail projects around the country and extend rail lines to all parts of the country.
He called for cooperation from all parastatals and agencies of the ministry and the aviation sector.