Funsho Arogundade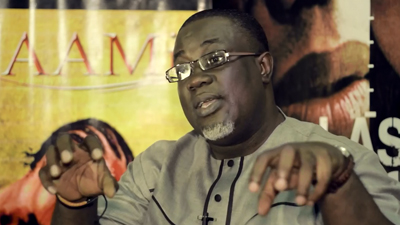 Nigerian filmmakers as well as distributors would soon heave a sigh of relief as a solution to the hydra-headed piracy issue which has troubled the movie industry for long may have found a remedy in the latest Application from Afrinolly.
Speaking at the officially launch of App at the ongoing 5th Africa International Film Festival in Lagos, Chike Maduegbuna, founder and CEO, Afrinolly Limited, said the application has gulped a huge sum of N200million.
"We want to combat piracy using some formats such as these. We have spent over N200million to put up the App and have tied the loose ends by equally providing bandwidth for people who cannot afford it," Maduegbuna said.
He noted that the Nigerian movie industry is worth more than $4billion, thus Afrinolly is also set to use mobile platforms to help in the distribution of their movies.
The Afrinolly boss added that one of the special features of the App is the anti-piracy and anti-sharing feature which would stop hacker or downloader from sharing the film with another smartphone users.
Afrinolly is an application which signifies an e-market place for African entertainment enthusiasts to see and download African movies, short films, series, movie trailers, music videos for as low as N100.
At the launch, filmmakers were further enlightened that upon signing up to Afrinolly, they will have the opportunity to view a dashboard which would show statistics based on activity in the publishers' account and the statistics will include number of views of the content,
On that same day, the outfit also launched the Afrinolly MarketPlace, a first of its kind pay per view online GSM platform for Nollywood,
Millions of GSM subscribers across Nigeria and other mobile telecom networks in Africa can watch Movies, Short films, TV Series and more on the go everyday while content producers can monetize their movies via the Afrinolly Marketplace on pay per view basis which is the first time producers will be earning daily income from their online videos in Africa.
"This is the most exciting moment for Nollywood and African film industry as we launch Afrinolly MarketPlace, the first secured mobile platform for the distribution of Nollywood and African movies and Short films, Series and more for GSM users in Nigeria and the rest of the world who can now enjoy non-stop African entertainment from their mobile phones 24 hours daily," Maduegbuna said.