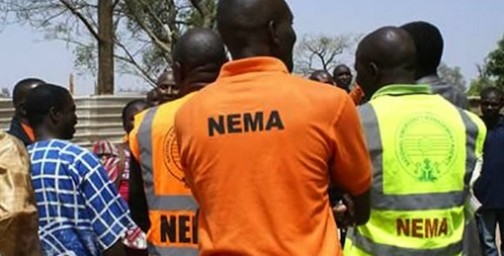 The Director General, National Emergency Management Agency (NEMA), Alhaji Muhammad Sani-Sidi on Friday in Yola, said it would evacuate 10,000 more Nigerians from Central African and Cameroon Republics.
Sani-Sidi made this known during the visit of President Muhammadu Buhari to Malkohi Internally Displaced Persons Camp in Yola.
According to the director-general, the Nigerians were expelled from Cameroon and Central African Republic.
"So far, 15,754 Nigerians have been received and about 10,000 are being expected at the Sa'uda border in Mubi South Local Government Area of Adamawa'', Sani-Sidi said.
He said a transit camp had been established in Mubi to receive the returnees for screening by security agencies.
He said the returnees would thereafter be relocated to the NEMA designated camps in Fufore Local Government Area of Adamawa.
He explained that most of the returnees were indigenes of Borno state.
On the IDPs, he said over 250,000 of them were camped at the peak period of the displacement in 2014 while 300,000 settled in host communities.
"So far, the management has recorded 315 births in the camps, while 68 deaths of mostly children and the aged were recorded.
"We have also recorded 40 marriages amongst IDPs across the camps.
"Presently, we have 195 nursing mothers, 80 pregnant women and 75 unaccompanied children in various camps in Adamawa", Sani-Sidi said.