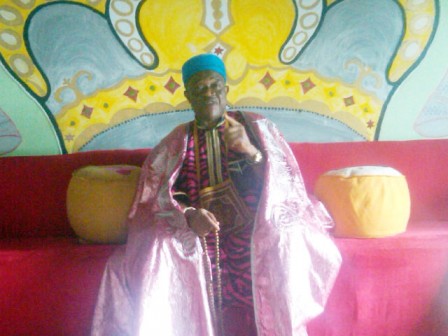 Eze Abdulfatai Emetuma, the traditional ruler of Umuofor, Oguta Local Government Area, Imo, has called for a proper management of the 13 per cent Derivation Fund accruing to the state.
Emetuma made the call in an interview with NAN in Owerri.
He said that the fund should be used to positively impact on Ohaji/Egbema Local Government Area and Oguta Local Government Area where oil is produced in the state.
According to him, communities in the areas do not have much to show for the oil exploitation going on in the area, in spite of the 13 per cent oil derivation accruing to the state.
"My appeal to the state government is for it to come to the rescue of people of Ohaji/Egbema and Oguta areas.
"The state government should use part of the 13 per cent derivation fund to assist us.
"Our roads are bad, some of us do not have electricity and those who have are not enjoying it due to poor equipment.
"Hospitals and other basic amenities are not in our communities to make life worth living," he said.
Emetuma also advised youths in the area to abhor violence while agitating for government's attention, noting that violence was a wrong approach to resolving issues.
He advocated setting aside 40 per cent of the derivation fund for the exclusive development of the oil-bearing communities to reduce poverty in the area.
"It is very painful to state that three of the four tradition rulers in Izombe, for instance, are blind as a result of lack of good healthcare.
"Most of us do not have palaces yet people often come to seek help from us." he noted.