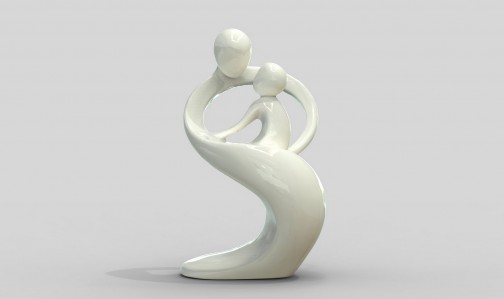 Davida Jabba, a veteran sculptor, on Tuesday said that sculpture was the most lucrative endeavour, of all the various facets of art.
Jabba told the news Agency of Nigeria (NAN) in Lagos that sculpture could either be for aesthetics or to achieve a functional idea.
He added that he thrived in "making something out of nothing.
"Sculpture has a wide range of methods and materials to work with like metals, stones, wood, cement, clay, fiber glass and others.
Sculpture needs originality and style to make the creator distinct so that he can be patronised regularly.
"Sculpture can serve as statues and power. It can also be used as tool for propaganda.
"I like to also educate people who are interested in sculpture and to produce arts that have tastes," he said.
Jabba, on the other hand said that genuine art patronage was motivated by sincere love for art and nothing more.
"It flows from people who appreciate art and understand that it means more than mere commodities.
"This way they chart a fertile course for the growth of art. They try to nurture art as life because they believe art is an indispensible part of life.
"Such people encourage the artist so as to ensure excellence and continuity in art," he said.
The artist said: "I get inspired to do my sculptures from music and my environments,'' the sculpturist said.
NAN reports that arts patronage in the early modern era had its origins in religious practices as expressed in the fourteenth-century art works.
It was noted that pictures were meant to move a person's spirit to devotion, noting that patrons who commission painted or carved works of art regarded it as devotional object.
Jabba added that the portrait placed on an altar or a panel painting or sculpture for a chapel was important primarily, as a means of earning grace for the patron in redeeming his soul from the torments of purgatory.
"The iconography of a painting, sculpture, church, or palace is often traditional, but circumstances of patronage can be enlightened by iconology''