Taiwo Adelu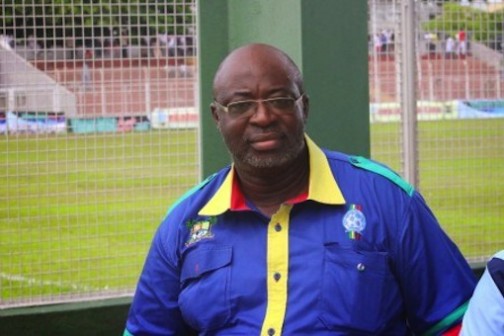 Football fans will have exciting moments at the finals of 2015 Federation Cup which will take place on Sunday, 22 November.
Chairman of the organising committee, Barrister Seyi Akinwunmi, who is the Chairman of Lagos State Football Association, said adequate security will be provided to safeguard the lives of fans coming to watch the Cup finals. He commended the structure put in place by the Lagos State Government that made it possible for the organization of the Cup finals at a very short notice.
"The delay of this year's Finals was caused by transition in government, but we are happy that the event will finally take place. Sunday, 22 November is a day of Football Fiesta in Lagos State," said Akinwunmi, who is also the 1st Vice President of Nigeria Football Federation, NFF.
The Director General of Lagos State Sports Commission, Mr Ayodeji Agbesanwa said during a media parley ahead of the finals held on Thursday at the Teslim Balogun Stadium, Surulere that the female final, which will take place between Sunshine Queens and Bayelsa Queens, will be played by 12 noon, while the male final which comes up by 3:00 pm, will see Lobi Stars and Awka United slug it out for the star prize of N2 million at the Teslim Balogun Stadium.
Agbesanwa disclosed that the organising committee has been working round the clock to ensure a glamorous event.
"We want to ensure that football fans enjoy good games in an entertaining and relaxed environment. We are planning an innovation where families will come to the stadium with their children to watch the finals. This will be the first of its kind the country, "said the Director General.
"We also want to give the first 500 fans to the stadium free T-shirts, while all the fans that come to the stadium will be given raffle tickets to win fabulous cash prizes.
"The Sports Commission has also opened a Twitter handle: @lagossportscomm where we expect fans to send exciting photos of past Federation Cups taking with players and some other stakeholders of the competition. We also want them to take selfies of themselves inside the stadium on that day and send them to our Twitter handle for them to win handsome prizes.
"Three posthumous awards will be given to past football heroes, while nine awards will also be given to some living football legends including referee and sports journalist, " he said.
The 2015 Federation's Cup Honorary list include former Shooting Stars striker, Rashidi Yekinni, Baba Otu Mohammed of Mighty Jets, Best Ogedegbe, former Standard of Jos defender, Okey Isima, Friday Ekpo , Sam Opone, Amusa Adisa, Inua Rigogo, Dairu Sadi, and Ifeanyi Ifeanyi Onyedika of Enugu Rangers.
Others are FIFA graded referee Linus MBA, and veteran journalist, Segun Adenuga.