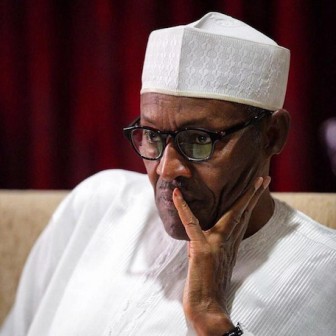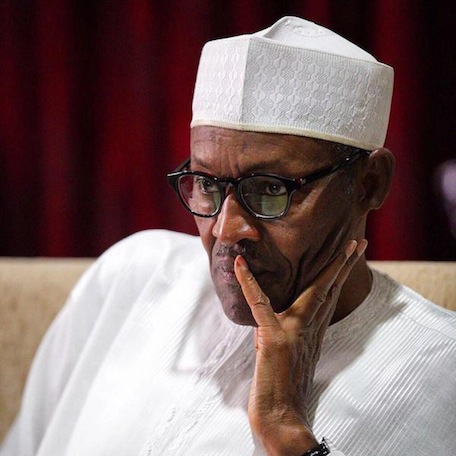 Nigerians have taken to social media to blast President Muhammadu Buhari over the worsening fuel scarcity across the country.
Most of them who reacted on Twitter expressed their displeasure at the inaction of Buhari especially in his position as petroleum minister.
Similarly, some senators requested that Buhari appears before the upper chamber to answer for the problems faced by Nigerians.
Senator Enyinaya Abaribe (Abia South) took the floor earlier today and said "change has come but there is no change".
In the same vein, Senator Shehu Sani said the fuel scarcity "is a serious issue and the Minister of State for Petroleum should be invited".
Here are some reactions from Nigerians:
#fuelscarcity Buhari you promised #40 per litre but we cant even see to buy at #150,u lied to gullible Nigerians,now we're suffering 2gether

— Benita (@BennyUmoren)

Criticising the last administration for #FuelScarcity was right, but keeping quiet now because your man is there is totally wrong.

— Ifeanyi A. C. Eze (@KingIfeanyiEze)

November 24, 2015
This #FuelScarcity exposes the fact that we don't have a Petroleum minister but a sole administrator who is in charge of our food basket.

— Verified Nigerian (@ThaVincent) November 24, 2015
So finally, #FuelScarcity trends in Nigeria. Obviously , what starts in one city can eventually affect the nation…

— Philip Asuquo (@PhilAsuquOtes) November 24, 2015
#FuelScarcity Times like this the Petroleum Minister should be summoned to appear before the Senate.

— David Curtis Young (@itz_curtis) November 24, 2015
Dear @fkeyamo, last time there was #FuelScarcity under GEJ you said we were in a mess. Why haven't you tweeted about this new kind of mess?

— Anietie Iyoho (@AnnyIyoho) November 24, 2015
Senator Abaribe (Abia South) now takes the floor to speak on the motion on #FuelScarcity. He says 'change has come but there is no change'.

— Nigerian Senate (@NGRSenate) November 24, 2015
Is it not the same people that migrated from pdp to apc that are shouting "Change", same ol demented crooks. #FuelScarcity

— iOlisa (@Tokunbo_01) November 24, 2015
Jonathan is still trying to punish people for Voting him out? Smh #fuelscarcity

— Ariba Simileoluwa 5% (@simileoluwa_89) November 15, 2015
Just last Wednesday, the President announced himself minister of petroleum and today scarcity is here. Action !!! #FuelScarcity

— Nnaemeka Ezeribe (@utuakpa) November 15, 2015
Senator Paulker says the petroleum minister should be invited to tell the Senate and Nigerians what is actually happening. #FuelScarcity

— Nigerian Senate (@NGRSenate) November 24, 2015
Govt is like a game of draft,u see all positive moves from watching from the stand..Get a chance 2 play& be a moron #change #FuelScarcity

— Dayveed (@Veed69) November 24, 2015
The Trek this morning was not easy…@NNPC_offical do something #FuelScarcity is killing us

— Basil (@basirux) November 24, 2015