Okafor Ofiebor/Port Harcourt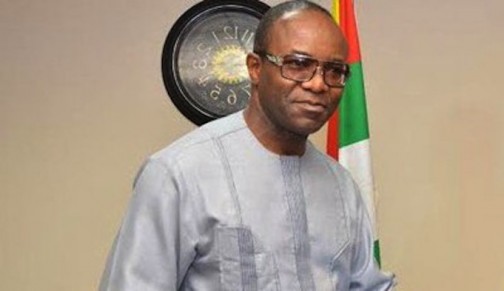 Despite the threats by the Department of Petroleum Resources, DPR, to dispense petroleum products of any marketer found hoarding free to members of the public, the pump price of petrol per litre in some petrol stations in Port Harcourt, the Rivers State capital, now goes for N180 per litre.
At the black market,10 litres of petrol sell for N3,000, while 20 litres go for N6,000.
An exasperated commercial motorist, who gave his name as Amadi Thomas claimed he had been at petrol station for five hours but had no hope of buying the product.
He blurted: "I don't care where the problem is coming from- Tank Farm owners, Major or Independent Marketers or whoever, they should resolve their problem and provide us products to buy. Port Harcourt has two refineries, numerous Tank Farms in Onne, Abonnema Warf, Port Harcourt ports, Iworfe and others,yet we continue to hear unacceptable stories and excuses."
The scarcity has terribly impacted the pockets of parents whose children go to school with public transport. The cost of commercial transportation has doubled. Buses that normally charge N50 increased their fares to N100 per bus stop. Similarly, taxis now charge N200 for every bus stop. Commuters who cold not cope trek to their destinations to cut costs.
The attendant consequences are lateness to destinations and fatigue.
Owners of petrol stations now play hide and seek with officials of DPR and sell their products at night to desperate customers and black marketers.
It was observed that very few Nigerian National Petroleum Company, NNPC, stations that have products and sell at the official pump price of N87 per litre are usually over crowded by anxious motorists who form queues as early as 4 am.
Olaniyi Ibiyemi, Head of Downstream Sector of the DPR had warned that as directed by the Minister of State for Petroleum, Dr Ibe Kachikwu, any petrol station that has petroleum products but refuses to sell, DPR officers should dispense such products free of charge and sanction the owners.
He vowed that marketers have no excuse to hoard or sell above pump price.
The scarcity of petroleum has thrown up other challenges. Traffic gridlocks are on various roads where petroleum products are sold as desperate motorists block dual carriageways such as Trunk 'A' like the Port Harcourt/Aba Expressway, East-West roads and Ikwerre road.
On traffic congestions caused by anxious motorists who block the road in their desperate attempt to buy products,Ahmad Muhammad, DSP, the image maker of the Rivers State Police Command assured that policemen would be deployed to monitor and direct traffic to ease the movement of members of the public.