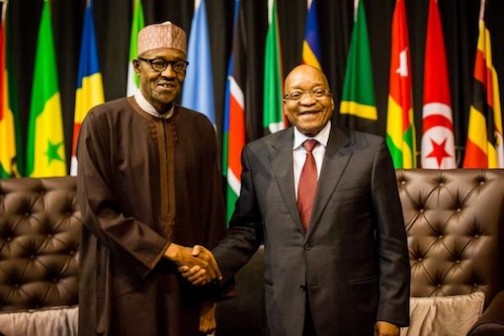 Nigeria's communications ministry said on Wednesday that it is up to President Muhammadu Buhari to decide "in which direction to go" with a $5.2 billion fine imposed on mobile phone network operator MTN.
"The (Communications) minister (Adebayo Shittu) said in Lagos that it will be up to the president to determine which direction to go since MTN asked for leniency," ministry spokesman Tajudeen Kareem said.
The South African firm was fined by the Nigerian Communications Commission (NCC) at the end of October for not disconnecting 5.2 million unregistered users from its network.
Nigeria has been pushing operators to verify the identity of their subscribers, concerned that unregistered SIM cards were being used for criminal activity in a country also fighting an insurgency by Islamist militant group Boko Haram.
MTN is the largest mobile phone operator in Nigeria and the west African nation accounts for about one third of its revenues.
The payment deadline was extended from Nov 16 after the NCC said it was looking into MTN's plea for leniency though the fine remained because the firm admitted to breaking the law.
MTN's stock price has sunk more than 25 percent since the penalty was announced on Oct. 26 as the size of the fine is equivalent to more than two years profit for the firm. As of 1341 GMT, MTN shares were down 2.6 pct at 140.92 rand.
Two weeks ago, Shittu told Reuters in an interview that "nobody wants MTN to die" as a result of the penalty.