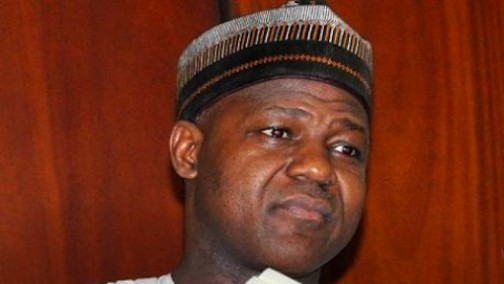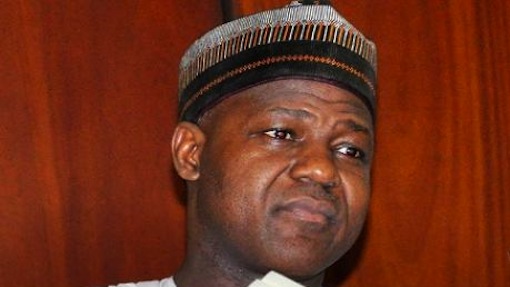 The Speaker of the House of Representatives, Mr Yakubu Dogara, on Wednesday, solicited support of the Government of Turkey in resettling and rehabilitating internally displaced persons (IDPs) in Nigeria.
He also consoled the country on the Ankara terrorism attack that left over a hundred people dead and advocated for their support in the fight against terrorism through shared intelligence.
The speaker made this appeal when he met with the ambassador of Turkey to Nigeria, Hakam Cakil, who paid him a courtesy call in Abuja.
He said terrorism was a global problem that must be treated with urgent concerted global and international efforts, saying "no country is isolated from violence.
"There should be concerted and international response to this scourge, violence can leak and has always leaked to other countries.
"This calls for an urgency of global response to this problem. With military intelligence, we will be able to address this problem", he added.
Dogara noted that over two million people were internally displaced in Nigeria and would require support from friendly nations in order to address the problem of IDPs scattered all over Nigeria.
While applauding the cordial relationship between both countries, he commended their investment in construction, education, and healthcare.
He appreciated the scholarship and other training programmes accorded Nigerians to study in Turkey.
Dogara urged them to invest in the development of the agro-allied, power and health sectors of Nigeria which had been thrown open to investors.
The speaker assured of cooperation between the parliaments of both countries and further action on memorandum of understanding and other agreements between them.
Earlier, Cakil informed the Speaker that Turkey considered Nigeria a strategic partner in sub Sahara Africa with the right figures, an emerging market, human and natural resources.
He relayed the desire of his country to develop bilateral relations with Nigeria in every field and assured of cooperation in its fight against terrorism.
Cakil said as a country that had been suffering terrorism for a long time, recently losing 103 people in Ankara, they understood the menace and stands with Nigeria and its fight against terrorism.
The Ambassador also expressed willingness to share expertise in development of Nigeria, especially in the field of agriculture.

Load more