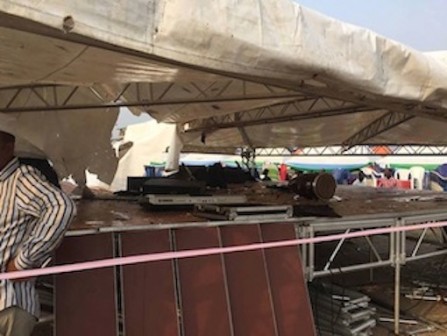 The Patriots Alliance (TPA) has hailed organisers of the Rivers Black Day, slated for Monday, November 30, saying it is indeed noble to honour election violence victims.
The programme is aimed at remembering all those that were killed during the elections held earlier this year in Rivers State.
It was gathered that over 10,000 Rivers indigenes and residents are expected to turn up for a candlelight procession and interdenominational memorial service in honour of over 100 persons killed by "dubious politicians".
The group in a statement signed by Solomon Okocha, said, "We are very pleased that the people of Rivers State have not forgotten the mindless killings of our brothers and sisters, fathers and mothers, friends and acquaintances on the pedestal of mundane, barbaric and inordinate ambition of a few political desperados.
"As patriots, we believe that this memorial service and procession will reaffirm the "right to life" as enshrined in the Nigerian constitution, Universal Declaration of Human Rights (UDHR), African Charter on Human and Peoples Rights (Banjul Charter), and other related international treaties. We also believe that it will re-awaken government's resolve at protecting the lives of her citizens at all times, irrespective of political considerations".
"We dare say that it is indeed an indictment on Nigeria's security apparatus that up till this moment, no single person has been arrested, prosecuted, or sentenced for the unbelievable massacre that took place in Rivers State. We use this medium to urge President Muhammadu Buhari not to renege on his earlier promise of fishing out and punishing the masterminds of these senseless murders. Finally, we call on all those who believe in the sanctity of human life to come out in their blackest apparels on Monday, as we remember the Martyrs of democracy in Rivers State", he added.