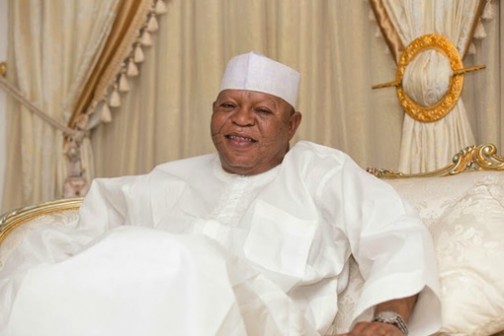 There are indications that 27 aspirants have signalled the intention to contest the All Progressives Congress primary to pick a new candidate for the Kogi governorship election.
The Independent National Electoral Commission (INEC) has asked the APC to replace its late candidate, Prince Abubakar Audu, for the supplementary election scheduled for December 5.
According to TheNation, the aspirants are from the three senatorial zones of the state and the line-up looks like the ensemble that participated in the last primary elections, where Audu was picked.
In the line up are: Alhaji Yahaya Bello, Senator Abatemi Usman, Alhaji Sanusi Abubakar (Gamji), Adinoyi Onukaba-Ojo and Sadiq Adaba (Kogi Central); Suleiman Baba Ali, Otunba Suleiman Lanre, Dr Yakeen Abdullahi, Rotimi Obadofin, Olusola Olumoroti and Clarence Obafemi (Kogi West) and Sani Shu'aibu, Air Vice Marshal Atawodi Saliu, Hadiza Ibrahim, Abdullahi Suleiman, Yakubu Mohammed, Senator Yahaya Ugbane, James Ocholi (SAN), Abutu Ejeh, Hussain Idris, Sunday Edibo, Dr. Tim Nda Diche, Aliyu Jiya, Alex Kadiri and Usman Mainyanga (Kogi East).
The fate of Bello and James Ocholi, who is the Minister of State for Labour & Productivity, was however unknown as at press time. It was also unclear if veteran journalist Yakubu Mohammed, rated as one of the morally upright aspirants, will be interested in the primaries.
When contacted, Abatemi said: "I am just hearing the pronouncement. We just did a quick evaluation of where we are and we have resolved that we will proceed to the field. I am contesting for the governorship ticket."
On his part, Baba Ali, who spoke through his media aide, Mohammed Bashir, said: "I will be taking part in the primaries."
Adinoyi-Ojo, who is also a seasoned journalist, told our correspondent: "I am interested in the fresh primaries."
AVM Atawodi, who was abroad, spoke with this newspaper yesterday. He said: "I have just been told of the party's position. I am going to contest in the primaries. I have been in touch with home and I will soon be heading back."
A media consultant to Echocho, said: "Echocho will participate in the primaries."

Load more