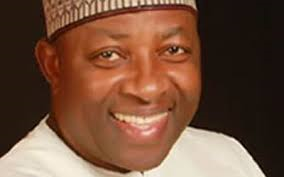 Gov. Mohammed Abubakar of Bauchi State, says his administration will give priority to three key sectors – health, agriculture and education.
Abubakar made the pledge on Thursday in Abuja at the opening ceremony of a meeting of Stakeholders on Strategic Partnership and Collaboration with Development Partners and NGOs in Abuja.
According to the governor, the aim of the meeting is to explore opportunities for strategic partnership and collaboration in the health, agriculture and education sectors.
He said that creating a better world required teamwork, partnership and collaboration, and that effective change was almost impossible without collaboration, cooperation and consensus.
" As a responsible and committed government, we believe that provision of efficient healthcare delivery system is the key to make our people live a productive and happy life.
" Since we took the oath of office, our administration has not looked back on its promise to restore the past glory of Bauchi State and enhance the living condition of our people.
" The reigns handed over to us by the previous administration were replete with massive profligacy of state resources, wanton disregard of laid down administrative processes, absolute rot in resource management processes and irregularities in governance," Abubakar said.
He said the state government had successfully carried out needs assessment study of the state's pivotal sectors, measuring the discrepancies existing between the present and the desired conditions.
Abubakar said that in view of the indispensability of health, education, provision of jobs, to the people, the state government had released N160 million counterpart fund contribution for the sustenance and strengthening of routine immunisation in Bauchi.
" Accreditation of Dental Health Services Training at the State College of Health Technology, Ningi has been facilitated."
" In order to address the problem of infant mortality, government has declared free medication and other health services to children under the age of five years," he said.
The governor said his administration had embarked on repositioning of the sector as well as increasing budgetary allocation with a view to accelerating and improving the standard of education in the state.
Dr Ado Mohammed, the Executive Secretary, National Primary Health Care Development Agency (NPHCDA), commended the governor for ensuring the implementation of primary healthcare under one roof.
" This will reduce fragmentation in the delivery of healthcare services and help to mobilise more funds for the state health sector," Mohammed said.

Load more