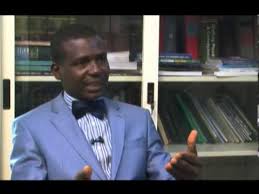 A Lagos-based lawyer, Mr Ebun-Olu Adegboruwa, on Thursday, filed a suit before a Federal High Court in Lagos, seeking the conduct of fresh elections in Kogi.
He is praying the court to order the Independent National Electoral Commission (INEC) to conduct fresh elections to determine the Kogi State Governorship contest.
Joined as respondents In the suit are the Attorney-General of the Federation, INEC, the People's Democratic Party (PDP) and the All Progressive Congress (APC).
The lawyer is contending that under section 181(2) of the 1999 Constitution, when it is impossible for the winner of an election to enjoy the benefit of his mandate, the proper position is to conduct fresh elections.
In the suit, Adegboruwa insists that the Constitution does not recognise a situation whereby votes are preserved in memory of a dead candidate, and subsequently transferred to a new candidate.
In particular, Adegboruwa is challenging the directive of the Attorney-General of the Federation and INEC to the APC to conduct fresh primaries to substitute the late Prince Abubakar Audu.
The new suit with number FHC/L/CS/1786/2015, has not been assigned to a judge for a hearing date.

Load more