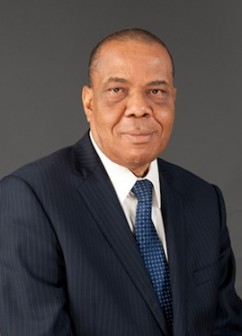 The Union Bank of Nigeria on Thursday announced the appointment of Mr Cyril Odu as its new chairman following the resignation of Sen. Udoma Udo Udoma.
This was contained in a statement issued by the bank in Lagos.
NAN reports that Udoma Udo Udoma was recently appointed Minister for Budget and National Planning by President Muhammadu Buhari.
The statement said that Odu joined the board in 2012 following the 500 million dollars investment in the bank from Union Global Partners Ltd., a private equity consortium.
The bank commended the former chairman for his astute leadership and support in the past three years.
The statement said that the bank defined its transformation road map and made significant strides executing its priorities as evident in its critical operational and financial milestones.
It said that Odu's appointment "brings continuity and ensures that the bank will continue to execute its defined strategic initiatives over the next few years."
The statement also said that Odu was the chairman of the bank's Risk Management Committee prior to his appointment as chairman.
NAN reports that Odu holds a Bachelor's degree in Geology from the University of Ibadan and an MBA from Texas Southern University in Houston, Texas.

Load more