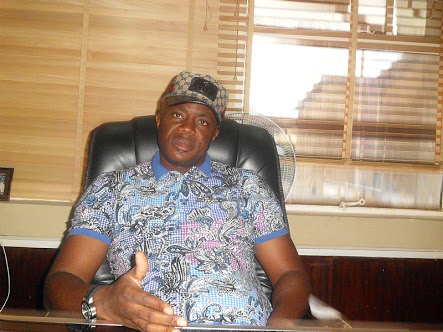 Despite the recent successes recorded in Nigerian football, some stakeholders have remained largely unimpressed as they continue to frown at the apparent lack of infrastructure and long term plans for sports particularly football in the country.
A prominent stakeholder in Nigerian football, Chief Michael Orobosa Ubogu, who is the sole sponsor of the long running Maritime Cup in Nigeria, as well as several other grassroots football tournaments across different parts of the country, attributed some of the rot in Nigerian football to corruption and poor officiating.
The Managing Director/CEO of Micura Services Limited, noted that football administrators in the country have not done enough to attract foreign and local sponsors who are willing to invest in the game.
"Lack of transparency and wanton corruption on the part of those running the game have discouraged some rich individuals and corporate bodies to support and promote the game, even at the grassroots level," Chief Ubogu explained.
"It is painful when you spend your hard-earned money and resources in the promotion and sponsorship of the game only for some mindless individuals to sit somewhere and embezzle the funds without a recourse to your efforts and the development of the game," he lamented.
"The apparent lack of interests by Nigerians for the local football is also due to the perennial poor officiating at the local matches. This kills the morale of the sponsors, fans, officials and even the players, whose performances have become lethargic. And invariably, the standard of play in the local game is low," he said.
Ubogu, who is the patron to many recreational clubs of former footballers in the country disclosed that he remains undaunted in his selfless determination to help take sports development in the country to a higher level.
"In continuation of our developmental initiatives, we have just concluded the 3rd edition of Pa John Okunloye Memorial Cup for secondary schools in Isin local government area in Kwara state. I was gladdened by the talents and the technical abilities of the youngsters at the competition," he stated.
He also revealed that his company has reached agreements with some top Greek clubsides to organise a summer camp for kids in 13-16 ages bracket next year.
"From early next year, we are planning to organise a summer camp in conjunction with some top Greek clubsides. This will target children in the 13-16 years age bracket. With this initiative, we believe that in the next three or four years, we will begin to reap the benefits of investing in the future of Nigerian football, " he confidently said.

Load more