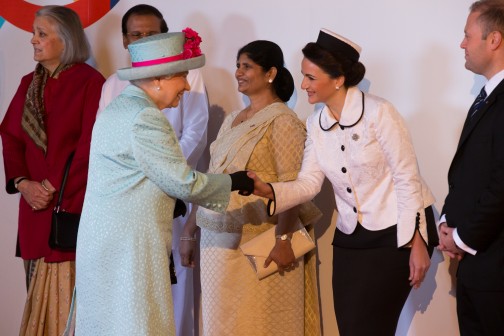 UN Secretary-General Ban Ki-Moon and Queen Elizabeth II have reiterated their commitment to preventing and resolving deadly conflicts and eradicating poverty across the globe.
The two leaders made the promise at a meeting held on the sidelines of the 53rd meeting of Commonwealth leaders in Malta.
A statement issued on the meeting by the UN Spokesman, Stephane DuJarric, in New York on Friday, said both leaders exchanged views on the challenges posed by the increased movement of migrants and refugees.
It stated that Ban and the Queen deliberated on the threats posed by violent extremism and terrorism.
The two leaders also deliberated on the 2015 Paris Climate Change Conference and agreed on its importance to reach a universal and ambitious agreement on climate change.
It stated that the Secretary-General took the opportunity to commend Her Majesty's commitment to issues relating to climate change and development.
The 2015 UN Climate Change Conference will be held in Paris from Nov. 30 to Dec. 11.
Ban also congratulated the Queen as the longest-reigning monarch in the history of the United Kingdom.

Load more