Jethro Ibileke/Benin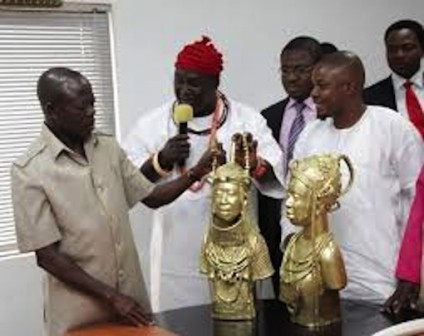 The hope of one Chief Luke Abbas to be crowned Eze Ndigbo of Edo state has been further shattered following his denial and abandonment by members of the Igbo community union in the state.
The union members pledged their loyalty to the Oba of Benin Kingdom, His Royal Majesty, Oba Erediauwa.
P.M. NEWS reports that a Benin City High Court had last week halted the installation of Abbas who is a former chairman of Igbo community union in the state, as the Eze Ndigbo of the State.
According to a press statement signed by Chief B.E. Ezekwere for Elders Council and Prof. Nat Aniekwu for Caretaker Committee of the union, the decision was taken at the end of an emergency meeting held in Benin City.
The statement said the tenure of Chief Abbas as chairman of ICU expired in 2010 and that the Memorandum of Understanding of the Union does not allow any person to adopt the title of Eze Ndigbo in Edo State.
"The Igbo Community Union totally disowns, disapproves and detests the actions of one Chief Luke Abbas in attempting to crown, install and impose himself on the Igbos in Edo State as the Eze Igbo of Benin and hereby dissociates its members from such acts.
"His Royal Majesty, the Oba of Benin is the Grand Patron of the Igbo Community Union and the union members as his subjects, remain absolutely loyal to His Majesty as the Oba of all citizens resident within Benin City and its environs," the Union said.
According to the statement, a 10-man caretaker committee headed by Prof. Nat Aniekwu has been set up to oversee the affairs of the Union for a period of one year within which an election will be conducted.
It added that the Elders Forum shall act and be consulted as an advisory body by the Caretaker Committee on all critical matters of administration and policy formulation and execution.
The statement further said that the Caretaker Committee shall urgently develop a new, comprehensive and acceptable constitution in line with the Memorandum of Understanding which shall guide the activities of of the substantive executives to be elected.

Load more