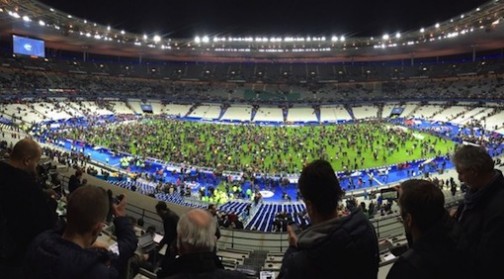 Some 2,000 people gathered at the Paris military museum on Friday to pay homage to the victims of the Nov. 13 terrorist attacks.
In a mid-morning ceremony, the names of the 130 victims of the attacks were read aloud.
They were killed when a group of terrorists attacked a national stadium, a concert hall and a string of bars and restaurants.
Family members of the victims were present in the courtyard of the Invalides museum and war veteran's complex, as well as some of the people who had been wounded in the attacks.
Others who commemorated the day hung the French national tri-colour solemnly from balconies and windows along misty Parisian streets.

Load more