Eromosele Ebhomele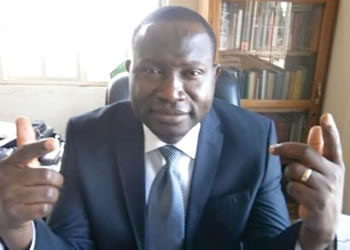 Nigeria's perennial fuel scarcity that has brought pains on the citizens in the last two weeks can only be resolved with the fixing of the country's economy, popular lawyer, Jiti Ogunye, has said.
Ogunye spoke during a live interview on television where he also talked about the complications in the Kogi State governorship election brought about by the death of Prince Abubakar Audu, the candidate of the All Progressives Congress, APC.
There had been varied opinions on the issue of fuel scarcity in the country with some arguing that it could be resolved with the removal of fuel subsidy.
But Ogunye said removing the subsidy on fuel, especially the premium motor spirit and leaving the market open for competition was not the solution, but fixing the economy.
"There is a difference between soap-box oratory and the reality of governance.
"Between the last time we had this spill-over and now, our naira has depreciated by over 50 per cent. Nobody is talking about it.
"You don't go to foreign land to buy petroleum product with naira; it is with dollar. So we would continue to grapple with that.
"It is not just fuel that is the problem, our economy is in a ramshackle state. And unless you fix that economy, prices of commodities, including fuel which is imported, will continue to be on the rise and Nigerians will continue to grapple with it.
"It is not easy for anybody to advocate that the subsidy should be removed and that the market forces should be allowed to be on the prowl; market forces will be on rampage. They are like vampires, not caring for you and I.
"What do forces do? They ravage. It is a complicated process and I expect those in government to sit down and look at it very well," he said.
On the Kogi election, he said the Independent National Electoral Commission, INEC, was wrong not to have declared the late Audu as winner.
"There is usually a difference between accredited voters and those who eventually vote at the end of the day. You left the accredited voters, you left the actually cancelled vote that was lower in number and was lower in the victory margin between the two parties and you wnet ahead for your registered voters of 49,000. So INEC created this conundrum.
Explaining details of some sections of the constitution, he said it was legally wrong for INEC to ask the APC to substitute its late candidate.

Load more