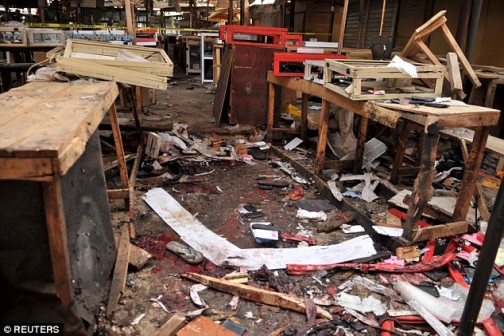 The Kano State Police command said on Friday it was yet to ascertain the casualty figures in the bomb attack at Dakasoye village in Garun Malam Local Government Area of the state.
Commissioner of Police in the state, Mr Muhammad Katsina, told NAN, in Kano on Friday that the members of the Shi'ite Islamic sect had taken away the corpses and injured persons.
"I cannot give you the official figure of casualty and the injured because the members have taken them away.
"So, since I have not seen them physically, I cannot tell you the number of persons affected," he said.
He, however, said the leader of the Shi'ite movement in Kano, Malam Muhammad Turi had told some journalists in his presence at the scene that 21 persons lost their lives and many others injured in the blast.
According to him, the command had directed its officers to check at the various hospitals in Kano if they had taken the corpses to any.
He said the suspected member of Boko Haram said to have been arrested by the sect had not been handed over to the police.
Katsina added that police would make official figure of casualty public as soon as it was available.
He said the police anti-bomb squad had defused one bomb which was planted on the road.

Load more