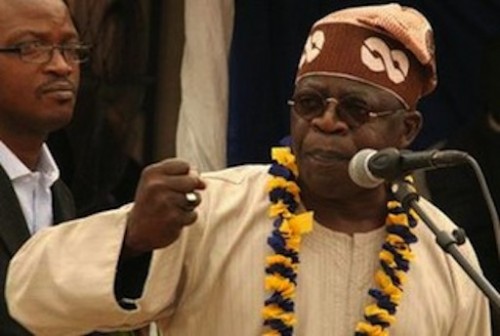 Former Lagos state governor, Asiwaju Bola Tinubu, is expected to attend a University of Wolverhampton centre which supports entrepreneurship and democratic governance in Africa is to be formally launched next week.
The Centre for African Entrepreneurship and Leadership (CAEL) aims to build knowledge and capacity in Africa as well as provide research and policy development.
CAEL provides short courses and executive and doctoral training in the UK and Africa and also develops academic partnerships with African universities – these include the University of Addis Ababa in Ethiopia, the University of Maiduguri, College of Education Minna and Bayero University Kano in Nigeria – and it focuses on developing sustainable schemes to support SMEs, graduate and youth employment.
The centre will be formally launched during a celebration event next week at the University.
A large delegation from Nigeria will be travelling to Wolverhampton for the event, which will take place in the newly opened Lord
Swraj Paul Building on Monday 30 November 2015.
Included in the party will be the new patron of CAEL Asiwaju Bola Ahmed Tinubu, the former Governor of Lagos.
As well as attending the launch and visiting various parts of the University the delegation will also be hosted by the Mayor and Mayoress of Wolverhampton for a civic lunch.
CAEL director Dr Pascal Anosike said: "The launch is an occasion to bring together many partners across Africa who have worked with the centre and the University in promoting entrepreneurial skills and democratic governance as a gateway to socio-economic stability in Africa.
"Many dignitaries including industry leaders, policy makers and elected government executives from Africa are expected at this high profile event for the University and the city."
Over the past four years, CAEL has worked with a number of African partners to embed entrepreneurship education and promote good governance practices in Africa. It has successfully engaged more than 1,500 individuals and institutions from Nigeria, Ethiopia and Zimbabwe in the areas of training, research and curriculum provision.
In 2014, one of the Centre's initiatives with the University of Maiduguri, in northern Nigeria won both the prestigious Guardian Universities Award and PraxisUnico Impact Awards.

Load more