Kazeem Ugbodaga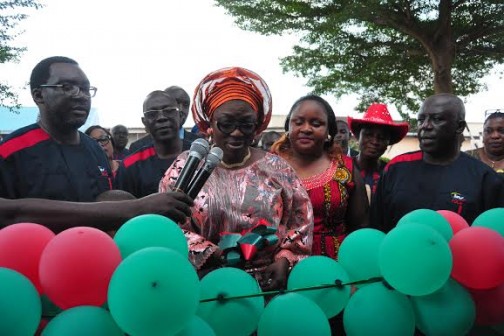 Wife of Lagos State Governor, Bolanle Ambode has called for tight security in places where children will be engaging in Yuletide fun parties across the state.
Ambode spoke at the weekend at the opening ceremony of the 31st Lagos Television, LTV, Christmas Fair at the Blue Roof, Lagos Television, Ikeja, Lagos, Southwest Nigeria.
According to Ambode, there was need for tight security for children Christmas parties in view of the security challenges in the country.
"For the next one month the fair will last, I urge you children to be very cautious as you enjoy yourselves. Do not rush, don't be hard on one another and be very careful on the swings and other entertainment equipment.
"The organizer of this programme has to ensure vigilance, good crowd control and tight security," she said.
Ambode said Christmas time was a period of showing love, forgiveness, kindness, making peace, giving, rejoicing and entertainment, saying that she was impressed that LTV had been organizing the fair annually for about 35,000 children.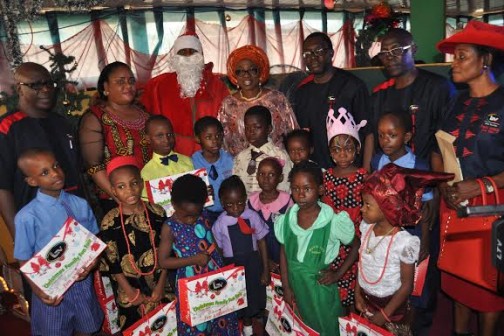 Lagos Commissioner for Information and Strategy, Steve Ayorinde in his address said the LTV Fair had been on since 1984 which spanned a period of 31 years.
"The LTV funfair has grown to become the clear leader and reference point today as it has become a platform for recreation, commerce and social interaction as well as enhancing the yuletide experience of the future generation.
"We are happy to lay factual claim to providing the best, most creative but yet, the cheapest fun spot designed for the entire family during the yuletide. The number of children visiting the grotto to receive valuable gifts from Santa Claus is now above 30,000 mark. This number keeps growing yearly," he said.
Ayorinde added that the theme of this year's celebration was "Fun Unlimited," and that it had been designed to extend the frontiers of merrymaking in the festive season, saying that despite the economic reality, the fee per child had remained N600, adding that the fair would last for 30 days.
General Manager, Lagos Television, Deji Balogun said the purpose of the programme was to give the children sense of belonging by creating a platform where they could have fun and entertainment, assuring that the next 30 days would usher in unlimited fun.

Load more