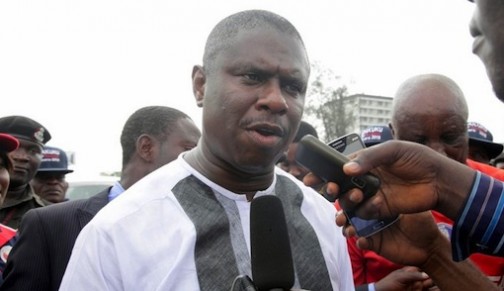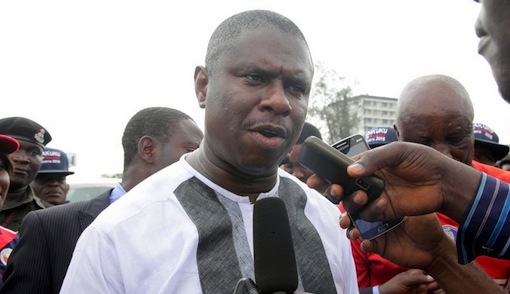 Dr. Dakuku Peterside, governorship candidate of the All Progressives Congress (APC) in Rivers State has invited all those who believe in the sanctity of human life to join Rivers people tomorrow, 30 November, to mourn "the brutal murder of their sons and daughters during the last general election.
Peterside, in a statement described as tragic and unforgettable, the persecution and death of over 100 APC faithful for aligning with the party of their choice, adding that, their struggle will not be in vain.
According to him, the living will continue to remember them for paying the supreme price for democracy, liberty and freedom of choice.
"So tomorrow, Rivers people will be simultaneously celebrating and mourning our brothers and sisters whose lives were cut short by the inexplicable violence that characterized the general elections in Rivers State in March and April this year.
"Unfortunately, it is violence that has continued till today, merely transforming and mutating, from attacks before and during the general elections. We now see and suffer kidnapping, armed robbery and assassinations by persons who are yet to be dispossessed of the guns with which they were "empowered" during the elections", he said.
"Men and women were attacked and killed in their homes in cold blood over their political leanings. Some were even attacked and killed while they were on their way to attend campaign rallies. Our campaign venues were also victims of explosive devices and outright attacks by gun men. On election days, ordinary citizens who merely wished to cast their votes as enshrined in the statutes were prevented from doing so by trigger-happy and dagger-wielding political thugs and mercenaries. In some cases, at polling units, elderly persons were beaten until their hearts literally stopped beating. Our brothers and sisters died because some politicians who were consumed with vaulting ambition engaged in horse play. More than 100 persons were killed, innocent victims of the acts of desperate politicians", he added.
"We shall be talking a solemn procession in honour of the memories of victims of political violence. For us, they were not just victims but martyrs. They constitute the "strong breed" who took our collective burden to ensure the survival of democracy in Rivers State and Nigeria. It would therefore be callous of us not to remember and celebrate their exceptional sacrificial deaths. This is all the more necessary because law enforcement has not provided any form of succour to the families and friends of these victims. We will not falter or shirk our moral obligation to continue to advocate for justice for these brethren. That is the essence of Rivers Black Day. We are mourning and celebrating these martyrs because that is the least we can do for their great souls.
"I want to personally appeal to all men of goodwill to identify with the people of Rivers State on this BLACK DAY.
All Nigerians who appreciate the sanctity of human life are invited to be part of this solemn event. As people who directly lost out associates and family, we recognized that at all times and in all situations we are "Greater Together" and our togetherness brings hope and succour," he added.

Load more