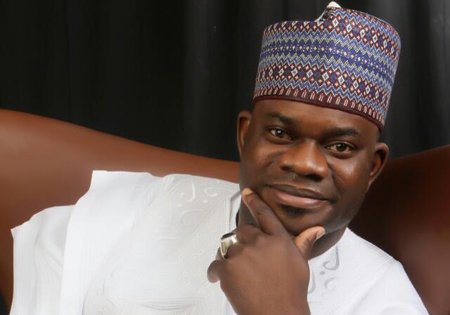 The immediate past Senator representing Kogi Central Senatorial District, Nurudeen Abatemi-Usman, has hailed the decision of the All Progressives Congress, APC, to nominate Alhaji Yahaya Bello, as its candidate to replace the late Prince Abubakar Audu, in the yet to be concluded governorship election in Kogi State.
After the unfortunate demise of Audu, the Independent National Electoral Commission, INEC, asked APC to provide a replacement candidate for the supplementary election scheduled to hold on 5 December, 2015.
Bello was the first runner-up in the Kogi APC primary election held in August where Audu emerged as the flag bearer.
In a statement issued in Abuja by Michael Jegede, his Special Assistant on Media and Publicity, Abatemi-Usman, who was second runner-up in the primary poll, praised the party's decision to respect the original primaries.
The former Kogi Central Senator personally called Bello to congratulate him as soon as his nomination as the new gubernatorial candidate was confirmed.
"I congratulate my brother, Alhaji Yahaya Bello, on his emergence as the new governorship candidate of APC in Kogi State following the tragic death of our leader and political icon, Prince Abubakar Audu. I also congratulate the APC for taking the most equitable step by picking Bello who was the first runner-up in the primary election that all adjudged as free and fair.
"Reverting to the original primaries was also the option suggested by the Minister of Justice and Attorney General of the Federation, Abubakar Malami, SAN. The APC has proved that it is a party that strongly believes in fairness, equity and justice," Abatemi-Usman stated.
The Senator appealed to all members of APC and citizens of the state to accept the decision of the party in good faith, while noting that Kogi is about to witness tremendous change with APC at the helm of affairs.

Load more