Seun Bisuga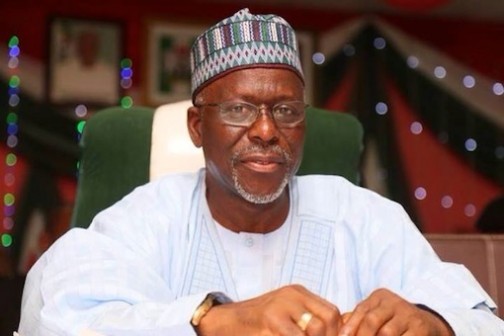 Governor Idris Wada of Kogi state has categorically told the Independent National Electoral Commission (INEC) that the votes garnered by late Prince Abubakar Audu of the All Progressives Congress have died with him.
Wada, the candidate of the Peoples Democratic Party said in a statement issued in Lokoja on Sunday by his Wada's Chief Communications Manager, Mr. Phrank Shaibu, said having had more time to study the INEC's decision, he was left with no choice but to conclude that INEC embarked on a hatchet job.
Wada said in view of the death of the All Progressives Congress' candidate, Abubakar Audu, he should be declared the winner of the botched election being the only surviving candidate with the majority of lawful votes cast in the election held on November 21.
"Whatever votes Audu scored in the election died with him," he said, noting that INEC simply overreached itself, and wondered why a body established to be the custodian of the rule of law would ignore the fundamentals of the rule of law in arriving at the decision not to issue him a certificate of return.
"To us as a party (PDP), the most egregious of the faux pas committed by INEC is asking the APC to lawfully nominate a candidate for the supplementary governorship election without a valid and legally cognizable primary election of the party conducted within the mandatory timeliness specified by the Electoral Act.
"It is our considered opinion that, INEC, more than any other body, ought to know that havingregards to the provisions of Section 141 of the Electoral Act, 2010, votes scored by a candidate who died during an election cannot be inherited by or transferred to a person who was not a candidate at the said election and who did not participate in all stages of such election, for the purpose of concluding such election," he said.

Load more