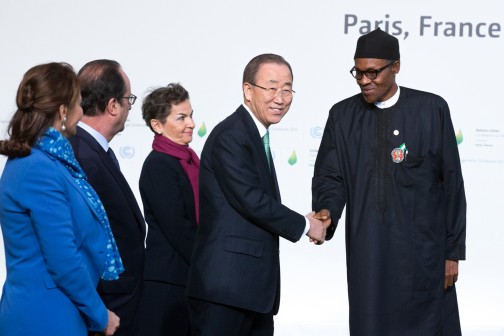 Governments of major world economies and the World Bank on Monday announced 700 million dollars contribution for funding climate change adaptation on the first day of global climate talks.
Funding for climate change is a key focus of the Climate Conference holding in Paris with 150 world leaders in attendance, among them Nigeria's President Muhammadu Buhari.
Eleven countries also pledged 250 million dollars in new money to help countries adapt to new challenges presented by climate change.
Separately, the World Bank announced with four European countries a 500-million-dollar project aimed at providing incentives to reduce greenhouse gas emissions.
One sticking point of negotiations is expected to be funding for an annual 100-billion-dollar fund for poorer countries to develop with less reliance on carbon-dependent technology and adapt to atmospheric changes already under way.

Load more