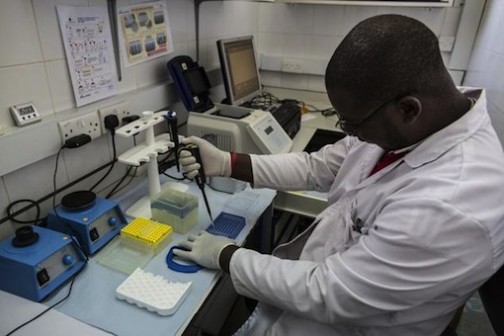 The Enugu State Agency for the Control of HIV/AIDs (ENSACA) said it would require N500 million annually to tackle the spread of the virus in the state.
ENSACA's head Mrs Obioma Ugwu told the News Agency of Nigeria (NAN) in Enugu on Monday that the money was necessary for the prevention and treatment of people living with HIV/AIDS (PLWHA).
Ugwu stressed the need for the state government to be committed to the fight against HIV/AIDS as development partners had withdrawn their support.
"Today, the HIV/AIDS programme project (HPDP) II sponsorship has ended.
"All the development partners' assistance, including the World Bank support for HIV/AIDS, ended today Nov. 30.
"We are looking for a way for the state government to take ownership of the project for sustainability.
"Some of the PLWHA are now stranded because they cannot afford the Anti Retroviral Drugs.
"If nothing is done, the prevalence will begin to rise,'' she said.
Ugwu expressed delight that the prevalence rate had reduced drastically following intervention from development partners.
The ENSACA head urged the public to know their status, adding that it was the best way to combat the virus.
She said the committee was determined to ensure that the virus was reduced to the barest minimum.
Ugwu said that Enugu State was among the first few states in the country that passed the anti-discrimination and stigma law.
She said that the committee had commenced distribution of printed copies of the law in the state.
NAN reports that the theme for the 2015 World AIDS Day is "Getting to Zero HIV Infection, Zero AIDs Related Death and Zero Discrimination''

Load more