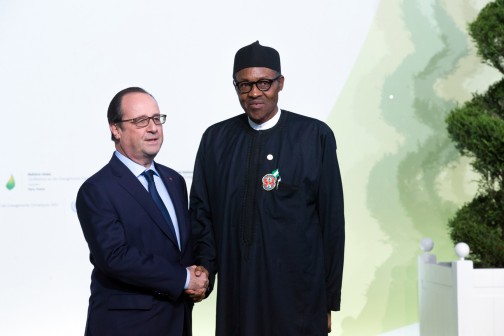 French President, Francois Hollande, on Monday called for a climate agreement at the opening of a global summit in Paris saying, "never have the stakes of an international meeting been so high."
He said that the agreement should include a commitment to cap temperature rise at 2 degrees Celsius and 1.5 degrees if possible while calling for a 5-year review and revisions based on scientific development.
Hollande also warned against isolating any country to face climate change alone.
Speaking after a moment of silence held by the more than 150 heads of state for the victims of terrorist attacks in Paris on Nov.13, Hollande said, " I am not choosing between the fight against terrorism and the fight against global warming."
He added that a changing climate would prompt even more conflict over resources "essentially what is at stake at this climate conference is peace".

Load more