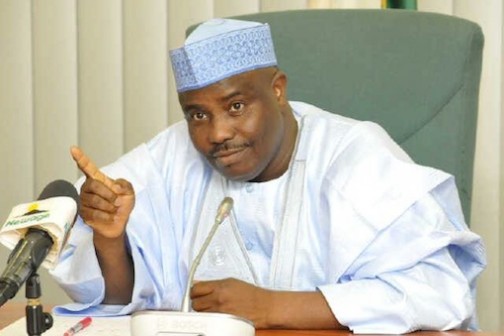 Governor Aminu Tambuwal of Sokoto State said the Federal Government, World bank and the state government would commit over N4.9 billion for the reclamation of farms in the Kware Irrigation Scheme.
A statement by Tambuwal's Spokesman, Imam Imam in Sokoto on Sunday, said that Tambuwal was speaking when a team of the partner agencies visited Sokoto.
He said the scheme, tagged, "Transforming Irrigation Management in Nigeria (TRIMIN) will support and improve agricultural productivity through strengthened institutional arrangement and improved access to irrigation drainage services.
"Our government will commit about N460 million while our partners will provide the rest.
"It involves construction of 175 irrigation water conveyance canals, 120 units of hydraulic structure, 55 kilometres of feeder roads, five units of primary schools, two primary healthcare centres and two community markets.
"The target is to enhance agricultural growth and production, provide job opportunities, tackle poverty among the populace and also help in developing rice value chain by boosting local rice milling in our state."
Tambuwal said that his administration was partnering the Federal Government and the World Bank to develop large scale irrigation scheme in the state.
The statement quoted the governor saying "the scheme will also complement existing major agricultural initiatives and focus on improving large-scale public irrigation in Sokoto and some selected states in the North.
In his remarks, TRIMIN's Project Coordinator, Mr Peter Manjok, said "given the global growing competitiveness in irrigated agricultural production, a window of opportunity was opened to help raise income and reduce poverty in the country."
According to him, the scheme, which will run for seven years, will involve the transfer of tertiary irrigation and drainage facilities to registered operators and Water User Associations (WUAs) in affected areas.

Load more