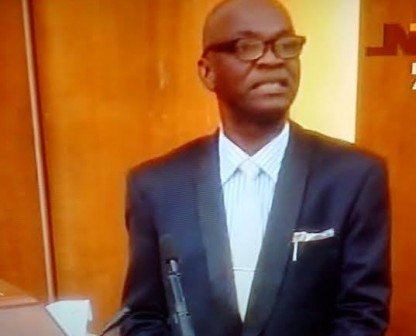 Prof. Anthony Anwukah, the Minister of State for Education, on Monday said Federal Government will set up regulatory institution for teaching.
Anwukah said this in Abuja during the Annual General Meeting 2015 of Principals of Federal Government Colleges (FGC) with "Education as a Change Agent'' as theme.
He said the institution would ensure that teachers at all levels were certified to boost the quality of education in the country.
"It is only in education that there is no regulatory body like ICAN (Institute of Chartered Accountants of Nigeria for accountants and COREN (The Council for the Regulation of Engineering in Nigeria)
"We will ensure that teaching will be regarded in this country by pushing for the regulatory body to give teaching the status it deserves,'' the minister said.
He said that the administration would also restructure the curriculum of Nigeria Certificate in Education (NCE) to ensure its graduates were grounded in basic education.
According to him, the present curriculum is preparing the NCE graduates for Bachelors' degree in education rather than preparing them for teaching at the primary level.
Anwukah stated that some of the NCE undergraduates study Education in Physics, Chemistry, Geography, among others, which are subjects that are not applicable at the basic level.
The minister assured the principals of the FGCs that all the challenges facing the colleges would be addressed in this administration because the government was committed to attaining Education For all.
Anwukah , however , urged the principals to train and teach the students to be good citizens.
He also called on the principals to be transparent in the utilisation of public funds and avoid corrupt practices.
Mrs Florence Ejikeme, Chairperson, Principals of Federal Unity Colleges, said education through its provision of social service was an agent of change.
She said federal unity colleges were established to bring together young Nigerians from different parts of the country and expose them to the same socialising influence.
According to her, the transformation of the Nigerian education system into vibrant and technologically -driven system as envisaged by the FG, is faced with many challenges.
She outlined some of the challenges to be poor funding, unskilled personnel, irregular power supply, disruptive internet services, inadequate security and poor maintenance of ICT equipment, among others.
Ejikeme, however, assured the FG of their support in ensuring that the country's education system met global standards

Load more